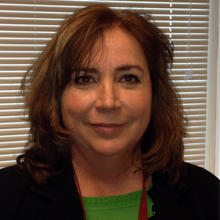 Court Services Administrator/Public Information Officer

Eighteenth Judicial Circuit, Florida (Brevard and Seminole Counties)

United States
As the court services administrator and public information officer for the Eighteenth Judicial Circuit, Michelle Kennedy is responsible for handling the logistical and administrative issues related to high profile trials. In preparation for State vs. Zimmerman, she spent more than a year working with the Central Florida Media Committee making plans to accommodate the various needs of the national and international press expected to be on site for the trial.
A courtroom designated as the media overflow room became her headquarters throughout the five-week trial, where she provided reporters continuous access and assistance. This accessibility and her efforts to provide information in a timely and organized fashion were widely praised by the media.
Initially hired as a communications director, Michelle's duties now include managing contracts, supervising the probate and guardianship division, and overseeing many of the due process services provided by the Courts. She has been with the Eighteenth Judicial Circuit for 14 years. Prior to that, she served in community relations positions at the Brevard County Sheriff's Office and various non-profit agencies. She is a graduate of Florida State University where she majored in Communications and Political Science.
2014
General Session: Managing High-Profile Court Cases: Lessons from the George Zimmerman Trial 
The shooting death of Trayvon Martin sparked a national debate on guns, racial profiling and "stand your ground" laws. It was inevitable then, that State vs. Zimmerman would become one of the most highly publicized trials of the year.
Michelle Kennedy, public information officer for the Eighteenth Judicial Circuit, had the difficult job of trying to balance the media's right to information with the Court's need to protect the integrity of the process and the defendant's right to a fair trial. Kennedy will discuss the challenges posed by the 24-hour cable news cycle, social media, and the sometimes tawdry side of "entertainment" news. She will also share some of the practical lessons learned from one of the nation's most talked about trials.