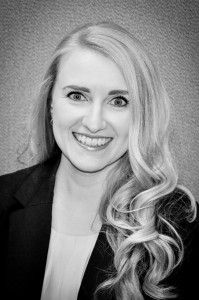 Program Manager

The National Consortium for the Study of Terrorism and Responses to Terrorism (START)

United States of America
Holly Roberts is a Program Manager and Researcher in the Risk Communication and Resilience Program at the National Consortium for the Study of Terrorism and Responses to Terrorism (START). She assists with a variety of research ventures while managing START's Training in Risk and Crisis Communication Program (TRACC).
With a B.A. from the University of Oklahoma and an M.A. from the University of Kentucky, Roberts specializes in public relations and risk and crisis communication. Her research interests include organizational communication, risk and crisis communication, social media, natural disasters, reputation management and health crises. She has published a number of articles related these topics and regularly presents research at national and international conferences.
In addition to research, Roberts has taught a variety of college-level courses and currently teaches Oral Communication for National Security Careers at the University of Maryland.
Hoax or Opportunity? A Closer Look at #Tigernado.
Co:Author: Brooke Fisher-Liu, Ph.D.
When false information was disseminated during a 2015 Oklahoma tornado, "#tigernado" began spreading across a variety of social media platforms. Analyzing Twitter and Instagram, this study examines social media content with an emphasis on the participation of local emergency managers and meteorologists. Preliminary analysis reveals that local authorities may have been able to maintain voices of prominence by joining the hashtag and working to confirm and deny information.
This presentation will 1) give a better understanding of social media hoaxes; 2) offer practical applications for individuals or organizations responsible for communicating during a crisis; and 3) explore the relationships between traditional and social media in regards to #tigernado.