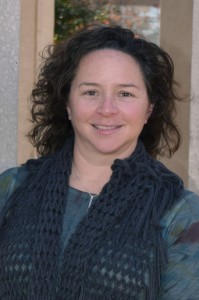 Teaching Instructor

East Carolina University

United States of America
Brittany Thompson received her Bachelors in Animal Science from North Carolina State University in 2001. After graduation, she worked in pathology research at North Carolina State University's College of Veterinary Medicine.  In 2007, Brittany completed an Associates in Photographic Technology from Randolph Community College. In May of 2014, she received a Masters in Health Communication from East Carolina University.
She currently is a teaching instructor at East Carolina University in the School of Communication.  Courses of instruction include Introduction to Communication Theory, Interpersonal Communication, Business and Professional Communication, Public Speaking, and Communication Senior Capstone.
During her time in graduate school, Brittany focused on fusing her animal science and communication interest.  Her research revolves around agricultural communication and focuses on preparedness and risk communication in agricultural communities. Additionally, she is expanding her research by looking at the role of social media in preparedness and risk communication especially in the use of disseminating information into rural and underserved communities.
In addition to teaching, Brittany also oversees all social media and website updates for the School of Communication. Out of all of her responsibilities, engaging with students is the highlight of her career.
Brittany fittingly resides in Farmville, NC, with her husband, son, and five animals.
Bridging the Gaps between Urban and Rural Life: Exploring how the US farmers use social media to manage agriculture issues in grassroots level. 
By taking a closer look at how farmers in the agriculture community utilize social media, we can examine the multi-level functionality of social media as a grassroots approach to disseminating information. From in-depth interviews with farmers across the United States in a variety of farming operations, our research teased out three common themes: 1.) Farmers have a desire to provide an avenue of "transparent" information that helps them connect with consumers; 2.) Social media offers a way for farmers to create a larger network that goes beyond their geographical limitations; and 3.) This study gives insight into the "interconnectedness" of agricultural communities and the consumers, suggesting that social media can foster that connection. From this study we can harness the idea of using social media and blogging as a way to manage issues within a dispersed industry, creating a bottom-up grassroots movement of information.