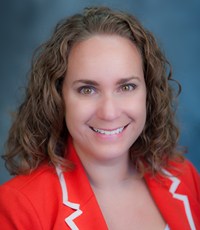 Associate Professor

University of Central Florida

United States
Staci M. Zavattaro, Ph.D., is Associate Professor of Public Administration at the University of Central Florida. Her books include Cities for Sale (SUNY Press) and Place Branding Through Phases of the Image (Palgrave Macmillan). Her work appears in journals including Government Information Quarterly, Administration & Society, Tourism Management, Place Branding and Public Diplomacy, and Urban Studies. She serves as managing editor of Administrative Theory & Praxis.
The Trust Antecedent to Effective Crisis Communications:  How Public Agencies are Building (or not Building) Trust in this Digital, Reputation-Focused Age
Crisis communication often is predicated along the lines of trust in the agency. Without citizen and stakeholder trust, message recipients are likely to seek other sources of information they find more valid. In this paper, I explore this trust antecedent to effective communications – crisis or otherwise – regarding how public agencies are building (or not building) trust in this digital, reputation-focused age. This theoretical paper, coming from a public management perspective, introduces the Reputation Era of public management, explaining how public administration got to this point and the implications of living in this Reputation Era. I argue herein that reputation management has moved beyond a sole focus on organizational image to a concerted, strategic effort on the part of public managers to not only create but communicate the brand identity and focus on brand image (Kavaratzis & Hatch, 2013). Agencies are put on both the offense and defense, feeling as if they have to spend time and dollars to create a positive brand and defend themselves against attacks on this image.
The framework presented below combines Stout's logics of legitimacy (2013) and
Grunig and Gruning's (1993) four styles of public relations. The Reputation Era sees branding
and marketing become tools public managers use to build positive citizen-government relations (Eshuis, Klijn & Braun, 2013; Eshuis & Edwards, 2012) while also taking into account the potentially negative effects these practices can have on the same relationship (Christensen, 1995; Zavattaro, 2012, 2014). The front end of the paper is arranged as building blocks to help understand the era's evolution. I rely on Stout's logics, which is how she understands the evolution of public administration scholarship and practice. Then, the four modes of public relations are detailed before combining them to elucidate the Reputation Era.