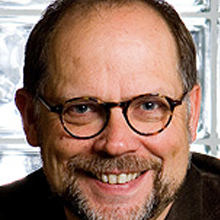 Executive Vice President, Communications

O'Brien's Response Management

United States
In his varied career, Gerald Baron has been a university professor, a publisher of regional business and special interest magazines, a candidate for state elected office, and a serial entrepreneur. He is the founder and creator of PIER Systems which was acquired by O'Brien's Response Management in late 2009. He served as Executive Vice President, Communications for O'Brien's until January, 2011 and continues as a Senior Advisor to the company, the leader in crisis and emergency response management.
As a communication responder to the Olympic Pipeline accident in 1999 and other significant events, Mr. Baron recognized the need for a solution for
companies to meet the challenges of the instant news and Internet-dominated world. PIER (Public Information and Emergency Response) has been adopted within the US Coast Guard, other major federal agencies, numerous local and regional government agencies, leading oil companies, universities and other industry leaders. PIER was used effectively in many major events including hurricanes Katrina and Ike, wildfires in Northern California, the BP Texas City refinery accident, and the G8 Summit in Georgia. The Deepwater Horizon/BP Oil Spill, PIER Systems provided the technology to manage media, stakeholder, response partner and internal response communication as well as a team of communication and technical experts.
Mr. Baron has written several books, including Now is Too Late2: Survival in an Era of Instant News, published in 2006. He recently published "Unending Flow: Case Study on Gulf Spill Communications." He is a frequent speaker at national public relations and industry conferences including presenting the PRSA national teleseminar on Pandemic Communications and on the Gulf Spill. He is an amateur historian and recently released a World War II fighter pilot biography titled A Fighter Pilot in Buchenwald: The Joe Moser Story. He is the executive producer and writer of Jump Into Hell, a documentary in production on the 168 Allied flyers held in Buchenwald.   He lives in Bellingham, Washington with his wife, Lynne, of 37 years. They have three grown children and nine grandchildren.
2011
Panel: Gulf Oil Spill: Communicating with Stakeholders
Panel moderated by Sherry Holladay with panelists Neil Chapman and Gerald Baron.