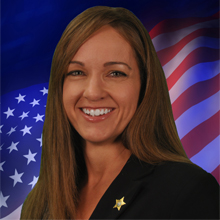 Public Information Officer

Seminole County Sheriff's Office

United States
Kim Cannaday has been with the Seminole County Sheriff's Office Public Information Office for the last eight years, serving for the last six as one of the agency's primary spokespersons. As the PIO, Kim is the front lines for providing interviews and information on both routine and breaking news incidents in one of the state's largest media markets. A 13-year veteran of the Sheriff's Office, Kim previously worked in human resources, and then as an investigative analyst before being tapped to help steer public relations as part of the Community Services Division. She studied Business at the University of Central Florida and is a member of the Florida Law Enforcement Public Information Officers Association.