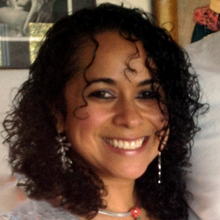 Senior Vice President

Access Consulting

United States
Arlyn Rivera Elizée is one of a few bilingual emergency management consultants and trainers in the country. Day by day, the need to expand emergency management trainings, information and risk communications to the Latino and bilingual populations is becoming quite evident. Her background of over 15 years as a public health and bilingual social marketing and communications consultant who worked on various national and international public health campaigns with the CDC, the Robert Wood Johnson Foundation and other foundations and programs, has helped her to identify the need and expand into the field of emergency management. She holds a Master's Certificate in Emergency Management from the Emergency Management and Homeland Security Program at Florida State University (FSU) Center for Disaster, Risk and Policy.
She is also trained in the newly emerging use of social media in emergency response and risk communications as one of the first Social Engagement Interns at the new and nationally recognized Digital Operations Center, of the American Red Cross National Headquarters in Washington, DC.
2013
Breakout session: Social Media Use During Hurricane Season 2012 #Sandy
The increasing use and usefulness of social media and its metrics in emergency management, disaster response and crisis and risk communication is wonderfully illustrated in the American Red Cross' fairly new Digital Operations Center, which was launched in March 2012.  Hurricane Season 2012, including #Sandy, is an interesting case study of comparisons and the increasing use and role of social media in disaster response as graphs, charts and sample tweets will show.  Some social media metrics on the Philippines Flood in August will be presented for an international comparison.