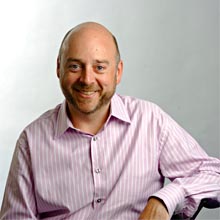 Managing Director

Insignia Communications

United Kingdom
Jonathan Hemus is the managing director of UK-based reputation management firm, Insignia Communications. He appeared regularly on the BBC, the Huffington Post and other media to provide insight on the horsemeat issue as it developed.
Jonathan has been a significant contributor to the field of crisis and reputation management and has more than 25 years' experience providing communication advice to world leading organisations and brands. Working with these organisations at the most senior level he has been instrumental in determining their reputational vision and steering them through issues and crises that have posed real threats to their integrity.
During his ten years at top ten global PR consultancy Porter Novelli, he was both UK leader of the consultancy's corporate practice and global leader of its crisis and issues management practice. He is an experienced crisis counsellor having developed plans and delivered training to prevent and prepare for crises.
At Insignia, Jonathan has advised a wide range companies on how to build and protect their reputations and trained hundreds of executives in Asia, Europe, USA, Asia and the Middle East to successfully communicate with their many stakeholders.
He is a sought after trainer, coach and speaker on crisis and reputation management and has spoken on reputation management, crisis communication, PR and business continuity at national and international conferences and events. He is a guest lecturer at Manchester Metropolitan University.
Breakout Session: The Horsemeat Scandal: Insights and Analysis from the Runners and Riders in Last Year's Crisis Management Stakes
The horsemeat scandal which broke in January 2013 became the year's defining crisis for those living and working in Europe.  Reputations were damaged, preserved and in some cases enhanced as organisations and individuals were challenged to do and say the right things under intense stakeholder pressure.
The situation played out over several months and called into question food safety and quality, leading to public concern about the integrity of the food chain.  Not only that, it also challenged some of Europe's biggest retail and food brands to match their usual well-polished marketing campaigns with equally well conceived and executed crisis communication.
The situation was unusual in that it affected an entire industry allowing us to compare the relative effectiveness of contrasting crisis management strategies. This presentation will analyse the actions and crisis communication strategies of the key players including Findus (the first food brand in which horsemeat was discovered), Tesco and Wal Mart Asda.
In particular we will consider:
How organisations' ability and willingness to communicate quickly and directly with stakeholders (especially through social media) affected their reputation
How the values and culture of organisations played a key part in the effectiveness of their response
Why the leadership and communication skills of CEOs and other senior managers played a critical role in overall perceptions of each organisation's crisis communication response
How some businesses succeeded in turning crisis into opportunity whilst others suffered serious harm
The cumulative impact of crisis and how a series of crisis events for one of the main players (the Cooperative Group) has now brought it to its knees
The presentation will feature clips of CEOs being interviewed by the media at the height of the crisis as well as an analysis of their online response.
The presentation is designed to both analyse the impact of an industry-wide quality scare and provide actionable insights for other organisations.