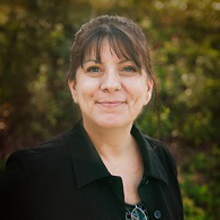 Executive Vice President of Social Media

Firestorm Solutions, LLC

United States
Karen Masullo is Executive Vice President of Social Media for Firestorm. In addition to serving as Firestorm's own in-house social media advisor, she serves on the Firestorm Expert Council and delivers social media strategy and policy services for Firestorm clients.
As a Marketing Technologist, with specific experience in social media marketing and emerging technologies, her passion and experience are focused on technology innovation, policy development and training, risk mitigation, customer usability, and customer and community interaction.
Prior to consulting, Ms. Masullo was the Director of Global Technology Product Development for world outplacement leader Drake Beam Morin (DBM) where she was one of only three people in DBM's history to win their highest award for innovation – the da Vinci Award. She led the Outplacement and Career Transition industry in incorporating the emerging social networking tools into all programs and services and trained worldwide on their use.
She was involved in transition projects for many of the Fortune 100 including Cisco, HP, Agilent Technologies, and financial institution accounts such as BankOne, Fifth Third Bank and others.
As an innovation technologist and project manager, Ms. Masullo hosted, trained, and collaborated with counterparts from Japan, France, Australia, The United Kingdom, Brazil, New Zealand, Canada, and Singapore in launching next-generation products and services, customized for local markets.
Pre-Conference Workshop: Protecting Your Organization or Company with a Scalable Social Media Risk Strategy
The session begins by examining the components of a sound social media risk strategy, and moves on to replicate a variety of crises that require crisis messaging leveraging Firestorm® Message Maps. Participants will be coached through formulating a social media crisis strategy and identifying engagement opportunities or threats via monitoring tools and approaches.
Throughout this highly interactive session, participants will be organized into response teams to manage rapid-fire scenarios that replicate the "blind-side" of social media risk.
Topics Covered
This interactive course will help participants:
Begin to develop custom, organization-specific, social media risk crisis response strategies
Identify and utilize monitoring tools and approaches
Recognize resources, and establish and train back-up responders before a crisis
Take action, if accounts are hijacked or locked out
Understand ROI and ROnI (Return on No Investment) of a Social Media Risk Strategy
Impact
Participants will be able to:
Craft a Sound Social Media Risk Crisis Response Policy
Monitor Merged Media for Crisis and Calm
Create Firestorm® Message Maps for Social Tools
Identify Emerging Crises
Respond in a Crisis
Report after a Crisis
2013
General Session: Case Study Live! An Interactive Table Top as the Communication Process Unfolds* 
2013 Case Study Live Presentation
Almost all corporate disasters and crises are impacted by social and traditional media. Acknowledging this communication and developing plans and messages to manage the events that follow will dramatically improve the outcome for all stakeholders. Effective crisis communication is a crucial element in effective crisis management and assumes a central role from the start.
During Case Study Live!, you will experience a hypothetical developing crisis and the related impacts. Subject matter experts will share the communication required for various stakeholder groups for each stage during an escalating event.
Crisis communication establishes employee and client confidence in the ability of an organization to deal with a crisis and to bring about a rapid resolution. Effective crisis communication is also integral to the larger process of information exchange aimed at eliciting trust and promoting understanding of the relevant issues or actions. Monitoring incidence and prevalence consists of ongoing collection, interpretation and dissemination of data to enable the development of interventions and messages.
* Karen Masullo co-presented with Ann SanCartier and Jim Satterfield.