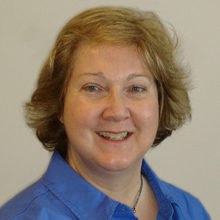 Communications Director

CentraCare Health System, St. Cloud Minnesota

United States
Jeanine Nistler is Director of Communications for CentraCare Health System, which encompasses a 489-bed regional referral hospital, two small rural hospitals, a dozen clinics and four long-term care facilities. Jeanine earned a bachelor's degree in Mass Communications from St. Cloud State University and has taken an array of graduate courses in communications, marketing and business at the University of St. Thomas' Minneapolis campus and at St. Cloud State. She has more than 30 years of experience in the communications field, having worked as a daily newspaper reporter and editor, an adjunct instructor at a university, and a free-lance writer/editor. Jeanine moved into the public relations/corporate realm in the mid-'90s.
2012
Research Presentation: When the Going Get TOuch, the Tough Tell the Story