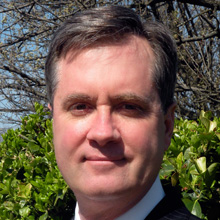 President and CEO

Crisis1 LLC

United States
Pat has a 25+ year career in U.S. federal government, congressional, public and international affairs; organizational and business development and transformation; change management initiatives and innovative leadership with top-level, senior government officials and company executives, including crisis communication, media relations, employee communications, reputation management, and strategic planning. Pat's experience in a wide range of strategic communication, program management and scenario-based planning projects has resulted in significant organizational improvements and cost savings/avoidance in such organizations as the Department of Homeland Security's (DHS) Federal Emergency Management Agency (FEMA) and U.S. Coast Guard (USCG), and the Department of Defense's Business Transformation Agency (DOD BTA).
He has extensive executive level experience in leading, managing and participating in large scale, high-profile events, including, but not limited
to, loss of the space shuttle Challenger in the mid-1980s, mass migrations of Haitians/Cubans in the early 1990s, the loss of TWA Flight 800 and Alaska Air, the loss of JFK, Jr.'s aircraft off of Martha's Vineyard, and dozens of contentious and complex business and legislative issues associated with FEMA's transformation following Hurricane Katrina.
Pat currently serves as a member of Firestorm Solutions Expert Council (www.firestorm.com), a company focused on business continuity, vulnerability analysis, risk mitigation and crisis management; and as a Member of Homeland Security Outlook's Advisory Board (www.hsoutlook.com). Prior to starting his own company, Pat served as Senior Vice President of PIER Systems, a technology-focused crisis communication company (2007-2008); Director, Office of External Affairs for the Federal Emergency Management Agency (2006-2007); and as a Technical Director/Program Manager for Anteon Corporation (now General Dynamics Information Technology) (2005-2006).
Pat served for more than 21 years in the U.S. Coast Guard, retiring as Chief of Public Affairs in 2004. Other notable staff assignments include serving as the Deputy Chief of the Coast Guard's Strategic Analysis Staff, Press Assistant to the Commandant and Chief of Coast Guard Media Relations. Operational assignments include more than seven years of shipboard experience, including command of two Coast Guard cutters.
Pat holds a Doctorate in Communication from the University of Maryland, a Master of Science in Public Relations from Syracuse University, and a Bachelor of Science in Government from the U.S. Coast Guard Academy. He is a member of the Project Management Institute (PMI) and a certified Project Management Professional (PMP). Pat also holds an Accreditation in Public Relations (APR) and is a member of the Public Relations Society of America.
2012
Presentation: Securing Your Social License to Operate: Leadership must be a Communication Executive's Top Priority
2011
Keynote: The Good, Bad, and Ugly of Crisis Communication in the Federal Government