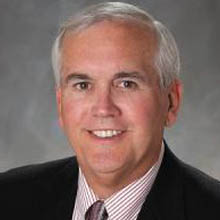 President

Curley & Pynn

United States
Roger Pynn is founder, president and CEO of Curley & Pynn.  He has been involved in Florida's communications community since the late 1960s, starting his career as a journalist with the Orlando Sentinel.  He began his public relations career in the mid-70s with an Orlando advertising agency where he helped establish The Public Relations Group … the city's first dedicated public relations consulting practice.
After corporate public relations stints at The Coastal Corporation's east coast arm Belcher Oil Company and Westinghouse Electric Corporation's Power Generation Systems headquarters in Orlando, he co-founded Curley & Pynn in 1984.  The firm has become one of Florida's most award-winning agencies and, in fact, was the first agency in the state ever to win the coveted Silver Anvil Award … highest recognition of The Public Relations Society of America.
A graduate of the University of Central Florida, he has been named UCF Distinguished Alumnus and in 2008 the UCF Alumni Association recognized him in its first-ever presentation of Jefferson Awards for Volunteer Service.  In 1993, he received the Distinguished Achievement Award of his Alma Mater's College of Arts & Sciences, and in 1997, the UCF Alumni Association gave him its Distinguished Service Award.
He is a past chairman of the board of directors and now an emeritus member of the UCF Foundation.  He also chairs the Dean's Advisory Board of the UCF College of Sciences and serves on the Board of Visitors of UCF's Nicholson School of Communications.
Pynn studied in the graduate management program of the Crummer School of Business at RollinsCollege in Winter Park.
He is a director and member of the Executive Committee of The PRISM Project – a 10-county initiative to improve math and science education.   He previously served as a director of the Orlando-Orange County Convention & Visitors Bureau and myregion.org, a seven-county initiative that seeks a better future for Central Florida.
Roger is accredited by both the Florida Public Relations Association (FPRA) and the Public Relations Society of America (PRSA) and in 2010 earned FPRA's designation as a Certified Public Relations Counselor.  A former president of both organizations' Central Florida chapters, he served three times as a statewide vice president of FPRA, and is a past co-chair of the Ethics Judicial Panel of PRSA for Florida.  In 1987 he was named Outstanding Public Relations Professional by FPRA in Orlando.
Pre-Conference Workshop: Message Matrix® Workshop
A crisis has occurred and you are being bombarded with questions … from media, customers, internal stakeholders, family and friends.  When faced with an onslaught of questions and the 24-hour rumor cycle, the Human Element makes it difficult for any spokesperson to avoid speculation, to communicate consistently and to share information strategically. Overcoming what is often human nature requires a disciplined approach to crisis communication.
Curley & Pynn Public Relations Management has managed such an approach to crises both big and small for local, national and international organizations, and has built lessons learned into its Message Matrix® training program, which guides clients through a process of issue identification and message consistency, allowing spokespersons to view questions not as requirements to answer but as opportunities to respond with consistent, prepared messaging.
Curley & Pynn President Roger Pynn, APR, CPRC, and Vice President Dan Ward, APR, will lead a half-day Message Matrix® workshop to provide Conference attendees with a step-by-step process to communicating in times of crisis, so that when a crisis occurs, they are confident, composed and prepared to respond to any question.