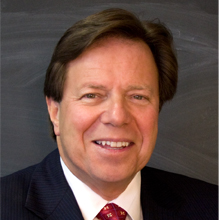 President & CEO

Sachs Media Group

United States
Ron Sachs is one of America's most accomplished media consultants. An Emmy Award-winning former journalist, his counsel is widely sought by top leaders in government, business and philanthropy. The former chairman of Leadership Florida, Sachs is one of the most renowned crisis managers in the country. He has created high profile, memorable projects, events and opportunities that generated statewide, national and global publicity. Sachs Media Group is considered the dominant integrated communications firm in Florida.
General Session: When the "Shift" Hits the Fan: The Top 10 "Must Do" Action Steps in Crisis Management
Life is filled with unexpected bad surprises in the forms of crises, but it's important to count on the likelihood they occur. But, few are properly pepared to handle those dire situations. Whether it's a corporation, government entity, non-profit or individual preparing for crisis includes having a plan that involves candor, control, cooperation and cool. Rather than let a crisis be defined in the terms and on the turf of others, it's most important to take charge of telling your own story, painful as that might seem, or risk being on the permanent defense.