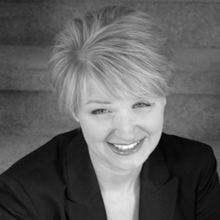 Founder

The Crisis Compass

United States
Ann SanCartier is the founder of The Crisis Compass which provides crisis management consultation, training, plan development and response support. Ann has unique expertise and experience on managing the human side of a crisis with organizational excellence and compassion.
Previously a crisis manager for a major international airline, she developed and executed emergency response plans for aviation accidents, mass casualties, operational continuity plans and man-made and natural disasters. Her experience includes responses to aircraft accidents and incidents, hurricanes, earthquakes, tornados and operational disruptions. She is a national speaker on crisis management, family assistance and grief and loss support.
Ann and her husband, John, also founded Lessons in Compassion which is a ministry based organization that provides compassion care training for leaders and lay minister, provides grief support to those encountering loss, conducts children's grief camps and offers crisis planning for faith-based organizations.
Pre-Conference Workshop: Calming the Storm: Strategies on How to Help Those in Crisis
This interactive training will give you a deeper understanding of people in crisis; provide you with strategic, proven methods on how to compassionately communicate and care for those experiencing a critical event; and offer the opportunity for you to practice the skills learned in a controlled environment with small group exercises.  This workshop addresses how to compassionately care for individuals and large groups.
Additionally, you will receive a handbook full of practical applications. Many have commented on how helpful it is after getting back to the office.
Participants will learn:
The three key components of Psychological First Aid.
Crisis communication techniques, including the dos and don'ts.
How to manage the masses with five organizational strategies for humanitarian support.
Increase their resilience in managing crisis; personally and victim related.
2013
General Session: Case Study Live! An Interactive Table Top as the Communication Process Unfolds* 
2013 Case Study Live Presentation
Almost all corporate disasters and crises are impacted by social and traditional media. Acknowledging this communication and developing plans and messages to manage the events that follow will dramatically improve the outcome for all stakeholders. Effective crisis communication is a crucial element in effective crisis management and assumes a central role from the start.
During Case Study Live!, you will experience a hypothetical developing crisis and the related impacts. Subject matter experts will share the communication required for various stakeholder groups for each stage during an escalating event.
Crisis communication establishes employee and client confidence in the ability of an organization to deal with a crisis and to bring about a rapid resolution. Effective crisis communication is also integral to the larger process of information exchange aimed at eliciting trust and promoting understanding of the relevant issues or actions. Monitoring incidence and prevalence consists of ongoing collection, interpretation and dissemination of data to enable the development of interventions and messages.
* Ann SanCartier presented with Jim Satterfield and Karen Masullo.
2012
Panel Presentation: Calming the Storm: Crisis Communication for Those in Crisis 
2011
Panel: Internal Crisis and Risk Communication in Large Organizations
Panel moderated by Jeffery Robertson with panelists Michael Doble, Michael Griffin and Ann (Cline) SanCartier.