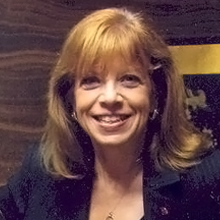 Associate Director, Communication Science

National Center for Environmental Health/Agency for Toxic Substances and Disease Registry, Centers for Disease Control and Prevention

United States
An expert in strategic and applied crisis, emergency, and risk communication, Jana was tapped by the U.S. Departments of State and Health and Human Services to advise the U.S. Ambassador to Japan on health and risk communication during the Fukushima nuclear incident.
One of CDC's only multilingual senior communication professionals, she was detailed to Panama to advise the President and Ministry of Health when a fatal outbreak called for bilingual risk communication expertise; and she represented CDC on an HHS team advising the Greek government on risk communication before the 2004 Olympics.
Since 2001, she has led communication responses to the anthrax attacks on New York City and Washington, DC; Hurricane Katrina and formaldehyde levels in FEMA-supplied trailers; the Deepwater Horizon Gulf Oil spill; and health effects of contaminated drywall. She also oversaw CDC's public response to the reintroduction of smallpox vaccination; SARS, monkeypox, West Nile, and influenza outbreaks; and a new HIV prevention initiative. Under her leadership, CDC extended its visibility through regular broadcast news briefings that more than doubled the monthly volume of media calls.
A Phi Beta Kappa graduate of Indiana University with a BA in Spanish, she earned the MA in International Relations from Syracuse University's top-ranked Maxwell School of Citizenship and Public Affairs.  She serves on the advisory board of the University of Maryland's Center for Health and Risk Communication.
Breakout Session: Return Your Seat to its Upright Position: Strengthening Tools for Rapid Communication Decision-Making During Crises
Large-scale crises and emergencies afford communicators only minutes or hours to develop a communication strategy. And like those affected by the event, communicators lack comprehensive information to help them make communication strategy decisions. Additionally, they may become involved in the event only after significant communication response decisions have already been made. With some 40 years of risk communication research and a continuously growing body of literature, the challenge of selecting the appropriate theory and methods is increasingly complicated.
Using two complex, international health emergencies as case studies, this presentation examines communication responses through the lens of the relatively recent situational crisis communication theory to assess whether resulting risk-communication based decisions would have been different.
In the absence of a theoretical foundation or taxonomy, the human element—including personal preferences or experiential learning—may be the default method for decision-making about communication. An organization's need or desire to protect its reputation may seem to be in conflict with public needs for information. Risk communication models often seem counter-intuitive to leaders and decision-makers, although they have been demonstrated to meet public information needs effectively.
A tool that affords risk communicators a reasoned method to inform their decision-making under extreme time constraints during an evolving event could have utility.  Specifically, such a tool would help in guiding and developing leaders, crisis managers, and others involved in a response while also providing appropriate and useful information to the affected publics.