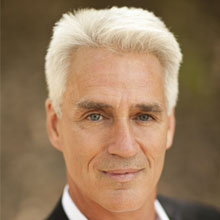 President

PAX Crisis Response

United States
Bob VandePol serves as President of PAX Crisis Response, a non-profit subsidiary of Pine Rest Christian Mental Health Services. PAX specializes in the delivery of crisis response training, consultation, and service to faith-based organizations. Prior to founding PAX, he was President of Crisis Care Network, helping to lead it from a startup to the world's largest provider of Critical Incident Response services to the workplace. Active as a keynote speaker, Mr. VandePol has published and been quoted in business and clinical journals, co-authored book chapters addressing workplace response to tragedy and has been featured as subject matter expert in numerous video training series. He managed CCN's Command Center in Manhattan after the 2001 terrorist attacks and frequently consults with business leaders following our nation's large-scale events regarding how employers can lead organizational recovery during crises.
Keynote: Leadership in Times of Crisis
When tragedy strikes the workplace — a fatal accident, violence, a robbery, or natural disaster — all employees immediately look to its leadership for direction. How those leaders respond when all eyes are upon them offers both tremendous opportunity and serious risk for the subsequent outcomes. Reactions to their leadership will echo throughout the organization as others take their cue from the charted direction. Employees will go through the crisis with or without leadership. How do you address the human impacts and financial costs? How do you communicate in a way that demonstrates both competence and compassion? What should you do to mitigate tragedy's occurrence and keep a bad situation from getting worse? This presentation will address crisis leadership skills that support individual and organizational resilience.