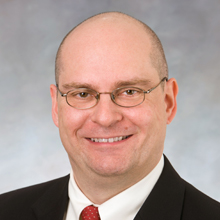 Vice President/Partner

Curley & Pynn

United States
Dan Ward, APR, is vice president and partner with Curley & Pynn, providing advice and counsel to a wide range of clients, and offering experience in issues management, strategic communications, publicity and community relations.
An accredited member of the Florida Public Relations Association (FPRA) – which named him the 2013 PR Professional of the Year — and Public Relations Society of America (PRSA), for which he served as president of the Orlando Regional Chapter in 2004, Dan has practiced public relations in Florida for nearly 20 years.
Dan has been with Curley & Pynn since 1995, and today directs the firm's strategic communications programs and the teams that implement them, supervising programs for clients in the insurance, electric utility, higher education, economic development and travel industries.
Dan came to Curley & Pynn from the public relations division of YPartnership (formerly Robinson, Yesawich & Pepperdine), where he managed publicity programs for such clients as the SSC Radisson Diamond cruise ship, Radisson Hotels International, Disney Institute, Hotel del Coronado, the Island of Saint Maarten and Premier Cruise Lines' Big Red Boat.
He is a proud graduate of the University of Central Florida, where he earned a Bachelor of Arts degree with honors in journalism in 1992.  He remains actively involved with the university, serving on the board of directors for the Alumni Association and the board of visitors for the Nicholson School of Communication, which inducted him into its Hall of Fame in 2011.  Dan also serves on the board of directors for the Mid-Florida Region of the American Red Cross.
Dan and his wife, Rae, have two children:  Megan and Makenna.
Pre-Conference Workshop: Message Matrix® Workshop
A crisis has occurred and you are being bombarded with questions … from media, customers, internal stakeholders, family and friends.  When faced with an onslaught of questions and the 24-hour rumor cycle, the Human Element makes it difficult for any spokesperson to avoid speculation, to communicate consistently and to share information strategically. Overcoming what is often human nature requires a disciplined approach to crisis communication.
Curley & Pynn Public Relations Management has managed such an approach to crises both big and small for local, national and international organizations, and has built lessons learned into its Message Matrix® training program, which guides clients through a process of issue identification and message consistency, allowing spokespersons to view questions not as requirements to answer but as opportunities to respond with consistent, prepared messaging.
Curley & Pynn President Roger Pynn, APR, CPRC, and Vice President Dan Ward, APR, will lead a half-day Message Matrix® workshop to provide Conference attendees with a step-by-step process to communicating in times of crisis, so that when a crisis occurs, they are confident, composed and prepared to respond to any question.