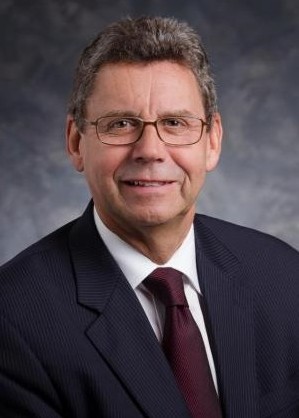 Vice President, International Relations

International Food Information Council (IFIC)

United States of America
Andrew Benson is the Vice President, International Relations for the International Food Information Council (IFIC). He is responsible for the further development and implementation of IFIC's international programs on food safety and nutrition.
Andy's role at IFIC reflects the organization's commitment to developing partnerships and cooperative exchange with key organizations in the USA and around the world, so as to build a better understanding of nutrition and food safety issues for the benefit of the consuming public and the food, beverage and agricultural sectors.
Previously, Andy served as Director of Market Development for the Packaging Machinery Manufacturers Institute, where he was responsible for global development programs with particular emphasis on Latin America, Europe, Asia and Canada. He managed the Secretariat of the global Confederation of Packaging Machinery Associations.
He has served as Chairman of the international committee of the National Association of Manufacturers and as an international committee member for the American Society of Association Executives in Washington, DC.
Born in the United Kingdom, Andy has extensive sales and marketing management and communications experience on both sides of the Atlantic, and is a frequent speaker at conferences around the world. He is a graduate of Warwick University and the Chartered Institute of Marketing.
Using Risk Communication to Enhance Food Safety and Informed Decisions: Locally, Regionally and Globally
How can a relatively small non-government organization build relationships that unite industry, academia, government, health professionals, journalists, social media gurus and consumers in a common cause to enhance understanding and informed decision on key issues in food safety, food security, nutrition and health?  In a fractious world, where opinions are often divided and where misunderstanding, misrepresentation and misinterpretation are rife, how can an organization build a level of credibility that enables it to become a trusted resource for the individual consumer, the expert scientist, and heads of government agencies alike?  Andrew Benson, Vice President of International Relations for Washington DC's International Food Information Council (IFIC) and Foundation will share insights on how the IFIC grew from a two-person start-up in 1985 to become trusted advisors to regulators, opinion leaders and influencers throughout the USA, government agencies around the globe, and international organizations like FAO, WHO and EFSA.