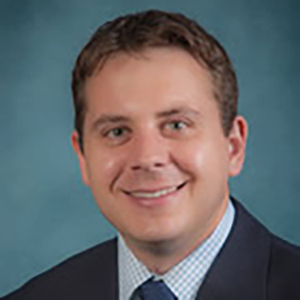 Assistant Professor

Grady College's Department of Advertising and Public Relations, University of Georgia

United States of America
Michael A. Cacciatore is an assistant professor in Grady College's Department of Advertising and Public Relations at the University of Georgia where he teaches research methodology and introductory courses in public relations. Dr. Cacciatore received his B.A. (English) from the University of Manitoba in Canada in 2006. He then completed both his M.S. degree in Life Sciences Communication (2009) and his Ph.D. in Mass Communications (2013) at the University of Wisconsin-Madison. He joined the faculty in the Department of Advertising & Public Relations immediately after his graduation in 2013. In addition to his faculty position, Dr. Cacciatore is a member of Grady College's Center for Health and Risk Communication. Dr. Cacciatore's research focuses on risk communication, with an emphasis on media coverage of risk and opinion formation for risk topics. He has worked on risk topics ranging from nanotechnology to nuclear energy to childhood vaccinations. His work has appeared in a diverse set of academic and trade journals, including Public Understanding of Science, Nature Nanotechnology, Mass Communication and Society, New Media and Society, Energy Policy, Nanotoxicology, and Public Relations Review, among others. Dr. Cacciatore has expertise in public opinion research, with an emphasis on survey methodology and the analysis of quantitative data.
Disease outbreak and public opinion: How the 2014-15 measles outbreak impacted public perception of childhood vaccinations
Co-authors: Glen Nowak & Nathaniel J. Evans, University of Georgia
This presentation will outline the impacts of the 2014-15 measles outbreak on parental vaccination attitudes. The analysis relies on a pair of public opinion surveys of American parents with at least one child under the age of six (N = 1000 across each survey). The presentation focuses on whether, and to what degree, parental confidence and concerns toward vaccinations shifted among U.S. parents in the wake of the highly publicized outbreak. The results suggest that confidence in the safety and efficacy of childhood vaccinations grew following the outbreak event. However, this confidence was also accompanied by elevated levels of concern, indicative of a growing ambiguity toward childhood vaccines among American parents. To better understand these patterns we examined how different sub-groups in the population reacted to the outbreak. The researchers found notable differences in how parents whose children were and were not up-to-date with the recommended vaccination schedule reacted to the outbreak and evidence of growing polarization between these two groups of parents.