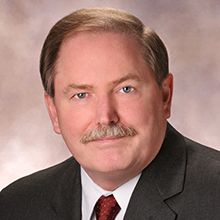 Director, Market & Customer Development

BASF Corporation ~ Florham Park, NJ

United States
Michael Cech has extensive experience in crisis and risk communication, as a practicing journalist for ten years and, subsequently, in roles in both government and the corporate arena.
Michael has been instrumentally involved with risk communication and crises involving human health, the environment, murders, plane crashes and mass shootings.
In journalism, Michael served as President of the Connecticut Associated Press Broadcasters Association and published numerous articles, including in The New York Times. He produced feature-length documentaries for Boston NPR affiliate WBUR-FM. He was News Director of Connecticut radio stations WINE/WRKI-FM, in the greater New York City area.
In government, Michael served as Press Secretary to the Mayor of Danbury, CT, as well as serving as a Commissioner-level advisor to two County Executives in Rockland, NY on environmental policy.
After spending seven years working in Basel, Switzerland, Michael and his family relocated to Newtown, CT, where his wife became the Library Media Specialist at the Sandy Hook Elementary School.
Currently, Michael is responsible for new business development throughout North America for the largest chemical company in the world, BASF. He lectures frequently on communication and marketing and is currently writing a book on trends in journalism. Michael holds a Bachelor of Science degree from Boston University's School of Public Communications.
2015
What to Do When a Mass Shooting Event Occurs in Your Town
"In case you hear, shooting in our school is real…" On Dec. 14, 2012, the worst mass shooting of children in U.S. history occurred at the Sandy Hook Elementary School in Newtown, Connecticut. Michael Cech's wife, Yvonne, was the Library Media Specialist at Sandy Hook and was present that day. She was responsible for saving 18 students and three other adults in her library that morning. Yvonne lost her best friend, Principal Dawn Hochsprung, 20 first graders who she taught and five adult colleagues who were also murdered that day. Michael, a former reporter and crisis communications specialist, will recount the details of that fateful day, analyze the ensuing media coverage, discuss how a lack of planning for such a crisis led to confusion both during the event and in the aftermath and share his thoughts on how to plan ahead for such an event in your community.