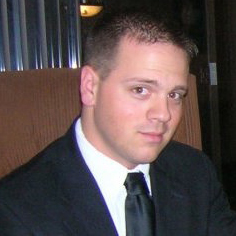 Director of Communication

Active Heroes

United States
Benjamin Garnett is the Director of Communication for Active Heroes, a national non-profit veterans' organization headquartered in Louisville, Kentucky. He also serves as the Operations and Public Affairs NCOIC for the 100th Army Band, U.S. Army Reserve, Fort Knox KY, managing all public outreach and social media programs on behalf of the unit.
Garnett is currently working towards a Master of Arts Degree in Communication at the University of Louisville, with concentrations in social media management and crisis communication. He expects to complete the program in the fall of 2015. Garnett graduated from Otterbein University in 2007 with a Bachelor of Arts Degree in Music Business.
2015
Social media is an online communications medium which, since the delivery of the first email in 1971, has expanded to a position of unrivaled global influence. By 2014, an estimated 25 percent of the Earth's population were users of social media, while ¾ of that percentage were users on one or more social networking sites. In the United States, nearly 200 million people are active on social media and a great deal of businesses and organizations maintain a social media presence (Curtis, 2013). Included in this number are a great many employees of the branches and arms of the United States federal government. Results from previously conducted studies have shown that the U.S. public's level of trust in its government can be influenced (positively or negatively) by the outcome of its experience with government websites and social media platforms (Hong, 2013). This exploratory case study examines the effect of the 2013 federal government furlough and shutdown, and the potential for use of social media as a cost-effective communications platform by the government to maintain open lines of communication with the national population in the event of another shutdown. In addition to this case study, in-depth interviews with government representatives who manage social media accounts on behalf of federal agencies will be conducted to answer the question: "Are there enough social media users active within the United States for communiques from the government to be effectively distributed across the nation?" Future implications and recommended practices for government social media use will also be discussed.