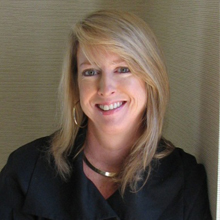 Senior Vice President

Rasky Baerlein Strategic Communications Inc.

United States
Justine Griffin, Senior Vice President for Rasky Baerlein, manages the crisis communications practice with specialty areas in business disputes and litigation communications and has worked with clients on civil and criminal cases, government investigations, and a range of high profile business disputes. She also manages high-profile campaigns on large scale projects at the intersection of government and the media that require the integration of public relations, public affairs, marketing and advertising, grassroots outreach, web-based communications and other elements into a full-fledged campaign. Before joining Rasky Baerlein, Justine was the Massachusetts communications director for the Kerry-Edwards 2004 presidential campaign. She also managed her own firm, Griffin Communications, and was a senior consultant at McDermott/O'Neill & Associates.
2011
Panel: New Media & Social Media's Impact on Crisis Communication
Panel moderated by Boyd Lindsley with panelists Chris Battle, Justine Griffin and Steve Radick.