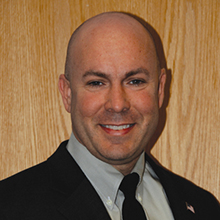 Emergency Manager

Seminole County Office of Emergency Management

United States
Alan Harris has worked in emergency services for over 17 years. He began his career while completing his degree from the University of Florida in Gainesville, Florida.
Alan's first position in emergency services was for the Gainesville Fire Rescue Association, a student group at the University of Florida. One year later, he was recruited by Alachua County Fire Rescue. While in Alachua County, Alan worked the 1998 wildfires, was deployed to Flagler County – the only county in the United States to be completely evacuated during a disaster, and the PCR explosion, an event that caused the evacuation of ¼ of the City of Gainesville.
In 1999, Alan moved to Orlando and started work for the Altamonte Springs Fire Department. In 2002, Alan served as a member of the public affairs team for the Winter Olympics in Salt Lake City, Utah. That same year he was deployed to the Mallory Swamp Fire, the largest wildfire in Florida history. In October 2002, Seminole County merged with the Altamonte Springs Fire Department.
Alan currently serves as the Emergency Manager for Seminole County Office of Emergency Management (SCEM). During the 2004 hurricane season, Alan Harris served as Emergency Operations Center Manager for Hurricanes Charley, Frances, and Jeanne, and was deployed to Pensacola to assist the Escambia County Emergency Operations Center after Hurricane Ivan. He has managed incidents including the Tropical Storm Fay 2008, Suwannee River Flood 2009, and Operation Haiti Relief 2010.
Alan has achieved the Professional Emergency Manager® certification by the Florida Emergency Preparedness Association and was awarded the Certified Emergency Manager® designation by the International Association of Emergency Managers.
2013
General Session: Seminole County's Response to Trayvon Martin Events *
The fatal shooting of Trayvon Martin by George Zimmerman took place in Sanford Florida on the night of February 26, 2012. Trayvon Martin was an African-American unarmed 17-year-old. George Zimmerman, a 28-year-old multi-racial Hispanic American, was the appointed neighborhood watch coordinator who shot and killed Trayvon. The investigation of the shooting by the Sanford Police Department determined that the shooting was in self-defense.
After the shooting, Zimmerman was criticized by the Martin family. The family actively used the media to express their dissatisfaction of the investigative process. A few weeks into the call for further investigations, social media sites erupted with "We Are Trayvon Martin" protests. Protests were staged around the U.S. prior to Zimmerman's April 11 indictment on murder charges. Sanford Florida became known around the World instantly through social media and 24 hour news channels.
This was the first time the Emergency Operations Center in Seminole County had been activated for possible civil unrest and media requests for information.
*Alan Harris and William Litton co-presented this presentation.