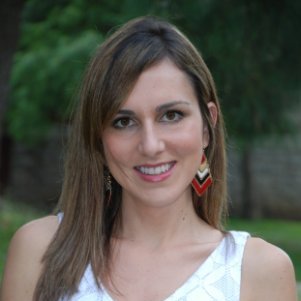 Doctoral Candidate

College of Communication and Information, University of Kentucky

United States of America
Emina Herovic (M. A., University of Kentucky) is a doctoral candidate in the College of Communication and Information at the University of Kentucky. Her research interests bridge risk and crisis communication and communication between and across cultures and various socio-economic groups. For example, some of her most recent research examined communicating expert information to non-experts during periods of heightened risk and/or crisis, and she also focused on crisis renewal in war-torn Bosnia-Herzegovina. Emina is a recipient of the 2013-2014 Risk and Crisis Research Fellowship and the 2015 recipient of the University of Kentucky Graduate School Dissertation Enhancement award. Emina is expected to receive her doctoral degree in May of 2016.
Preliminary Analysis of Challenges Experienced by Earthquake Scientists When Communicating Earthquake Risk to Non-Experts
This role of an earthquake scientist is proving to be increasingly more complex due to how non-experts may interpret earthquake scientists' risk messages. Often the intended messages is 'lost in translation' as non-experts may have difficulty interpreting earthquake scientists' numerical representations of the earthquake risk. To make matters more complex, risk perception differs for various groups based on their previous experience with similar risks, their numeracy comprehension, and their trust towards the message source. Using the Crisis and Emergency Risk Communication (CERC) model, I explored the challenges earthquake scientists face in communicating earthquake risk to the public, government officials, and other interested parties. Results are drawn from qualitative in-depth interviews (N = 21) with earthquake scientists.
This session will highlight:
1) Differences in risk perception
2) The nature of earthquake forecasting
3) Preliminary findings of this study