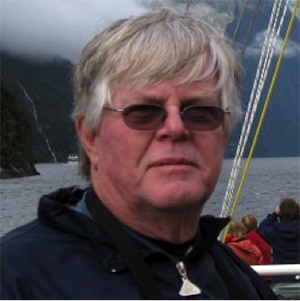 Professor, Computer Science

University of Central Florida

United States
Dr. Charles Hughes has been in the computer industry for over 50 years, starting at RCA's aerospace division in 1962.  He holds Ph.D. and M.S. degrees in Computer Science, and a B.A. in Mathematics. He is Professor of Electrical Engineering and Computer Science at the University of Central Florida. He is also Co-Director of the Synthetic Reality Laboratory, Professor in the School of Visual Arts & Design, a member of the university's Modeling & Simulation faculty, and was honored as a Pegasus Professor in 2007 and a Dean's Research Professor in 2013. He served on the faculties at Penn State University and the University of Tennessee prior to joining UCF in 1980.
Charlie's research expertise is in virtual environments, with his current activity primarily involving human surrogates – virtual and/or physical avatars remotely controlled by humans. The work with virtual avatars was initially focused on professional development for teachers through an environment called TeachLivE™ that he and his colleagues developed over the last eight years. TeachLivE is currently in use at 55 universities and school districts with over twenty new universities scheduled to adopt it later this year. In addition to professional development, the environment and its underlying framework, AMITIES™, have been applied to help children, especially those with autism, develop better social skills, including those useful for successfully interviewing for workforce and college entry. Other uses of the technology include affording people the opportunity to practice protective strategies for self and others, helping people to recognize and address implicit biases that may affect their dealings with others, especially those from different cultures, and training healthcare professionals (counselors, nurses and physicians). The latter two of these often involve physical avatars as does our work in human telepresence through robots and animatronics. Charlie is also actively involved in digital heritage and its use in helping young people understand the opportunities and challenges in STEM disciplines.
Active research projects on which Dr. Hughes serves as a principal or co-principal investigator are funded by the Bill & Melinda Gates Foundation, the National Science Foundation (NSF) and the Office of Naval Research (ONR). Recently completed projects were funded by the National Institutes of Health, the National Endowment for the Humanities, the Army PEO-STRI, and the US Department of Veterans Affairs, as well as NSF and ONR. Over the last decade his funding has exceeded $15M and he has authored or co-authored approximately 85 research articles.
2015
Avatars and Surrogates:
Remote Presence for Improved Collaboration, Education, and Healthcare
The focus of this presentation is on how remote human surrogates, ranging from purely virtual avatars to physically manifested proxies such as robots, can afford users the opportunity to safely rehearse and reflect on their performances of real-world, human-to-human skills. We illustrate this by introducing avatar-enabled scenarios that range from professional development for teachers to effectively dealing with complex interpersonal situations such as cross-cultural interactions, resistance to peer pressure and participation in job interviews (either as the interviewer or the interviewee). We then consider how these affordances can apply to the professional development of individuals involved in health and wellness; emergency management; media relations; and any other situation involving the culture of an enterprise.