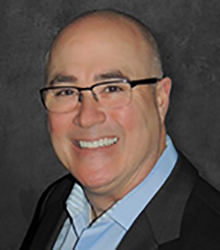 Aviation Disaster Response Consultant

Ken Jenkins, LLC

USA
Ken Jenkins is an experienced aviation disaster response consultant with extensive experience in planning, logistics, training, deployment, response and after-action analysis. His recent deployment was for the disappearance of Malaysia Airlines Flight 370, in which he consulted with the airline and other key stakeholders on the response. Ken has built a remarkable track record, successfully preparing for and responding to emergencies, ranging from the 9/11 terrorist attacks to severe turbulence encounters. He has personally assisted air crash survivors and victims' family members; directed a large corporate response team; led multiple Go-Team deployments; set up and led command centers, both headquarters-based and on-site; and coordinated with call centers answering inquiries through a publicized toll-free number.
Along with his diversified background and extensive technical knowledge, Ken possesses true compassion and a deep understanding of relevant issues. Originally a volunteer member of the American Airlines Customer Assistance Relief Effort (CARE Team), Ken was later selected to train prospective CARE members, earning a reputation as an exceptional instructor. Following a promotion to Senior Analyst, he worked exclusively on CARE readiness, policies, procedures, training, facilities and logistics.
Ken assumed leadership of the program as Manager in 2001, serving seven years in that capacity and directing more than 500 CARE Team Members deployed following the 9/11 attacks and the Flight 587 crash later that year. All told, Ken has responded to 12 major accidents and numerous lesser emergencies.
After leaving American, Ken became Vice President – Emergency Services, for BMS Global, where he worked for five years. He earned a Masters Degree (with Distinction) in Aeronautical Science from Embry-Riddle Aeronautical University and in January, 2014 began his own consulting group, Ken Jenkins, LLC.
2015
Mr. Jenkins was a panelist on the ICRC Conference Global Expert Panel on Health Risk Communication for Ebola and Pandemics, and also presented on the following:
Ebola and the Airlines
Each year 2.75 billion passengers fly on commercial airlines, and historically there is one medical emergency per every 604 flights.  For an airline organization, response to a global health risk such as the 2014 ebola outbreak entails several points of coordinated crisis communication, from local medical and emergency communication response roles to that which interfaces with worldwide entities such as the World Health Organization and the IATA (International Air Transport Association Medical Advisory Group).
This presentation reviews recommended best practices for crisis communication to/with such headquarters, employees, customer-facing work groups (operations, flight attendants, cockpit crew), and includes discussion about  essential communication with passengers and crew.
Malaysia Airlines Flight 370
An aircraft disaster is a horrifying event, especially for the families of those involved. More tragic is when a plane goes missing and no one knows where it is, what happened to it, or whether their loved ones are alive or not. How do you balance communication between the emotion of an event and the technical aspects of the response?
How does an airline navigate the delicate communication of this information (or lack thereof) to the families and to the airlines' customers?
What was missing in the communication to the families of the missing aircraft of Malaysia Airlines flight 370? What role did the airline and the government play in exacerbating the stress of families needing to have information?
What could have been done differently to work with the families, in order to lessen their stress in this tragic situation?