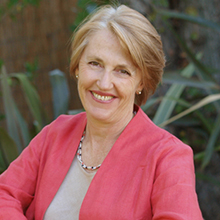 Founder and CEO

Media Skills Academy

United States
Jane Jordan-Meier is principal of Jane Jordan & Associates, a boutique training, coaching and advisory firm. Jane is a crisis communication and media coach with more than two decades of experience working with executive management in both the government and private sectors.
A Master Trainer, Jane has been at the forefront of media training since the early nineties, when she co-founded the highly respected training consultancy, Media Skills. The methodology that underpins all the Media Skills training and coaching is now being offered as part of The Media Skills Academy certification program, a business that Jane created and launched in Fall, 2012.
Jane's four–stage approach to crisis management has been adopted and used effectively by hundreds of individuals in a broad spectrum of industries in Australia, New Zealand and North America. And in May 2011 it became the subject of the much acclaimed book, "The Four Highly Effective Stages of Crisis Management: How to manage the media in the digital age."
2013
Pre-Conference Workshop: Crisis Communication Boot Camp Workshop
If you are a civilian to crisis communication or already enlisted, this Boot Camp trains you and your team to be physically fit to handle a crisis. Learn from recognized, industry experts on what every crisis communication plan needs and how to execute it; all without having to do one push-up!
Your Boot Camp Coach will prepare you to infiltrate the enemy's camp by knowing who your six best friends are in a crisis, by uncovering the playbook on how to find a few good men and maneuvering those company culture landmines, and by giving you the strategies on how to fend off brand terrorists by utilizing the Hybrid Model of News.
General Session: Appearances Do Matter: Leadership in a Crisis
A crisis is a defining moment. How a leader reacts will determine if their career and leadership are destined for greatness, like Rudy Giuliani, or if your report card will be marked by a failing grade like former BP CEO, Tony Hayward. Leadership in a crisis is about as much about managing appearances and perceptions as it is the actual management of the crisis.
In this dynamic, interactive session author, crisis media trainer and coach, Jane Jordan-Meier, will examine why appearances matter, why style matters as much as substance and what strategies leaders can adopt in a crisis. Body language, dress and actions are all part of the crisis code of trust even more so in the ever present, no deadline media world where an aberrant quote can go viral in an instant.
Jane will give a report card on the performance of some of the world's most famous leaders – from the winners like Giuliani to Gov. Chris Christie and New Zealand's Bob Parker to the fallen like Tony Hayward, disgraced cyclist, Lance Armstrong and GoDaddy CEO Bob Parsons.
2012
Panel Presentation: Role of Front-line in a Crisis: the key to surviving a crisis in the 'trust' economy*
* Jane Jordan-Meier and Norm Meier co-presented this presentation.