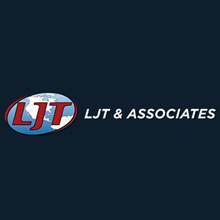 Communication Specialists

United States
LJT Associates, Inc. have been aviation communication consultants since April 1989. They are communication specialists in helping the industries communicate their messages with expertise in issues including safety, accident investigation, standards, manufacturing, security, air traffic and environment, both foreign and domestic.
2013
Pre-Conference Workshop: Media Survival Skills Tactical Training Workshop
Do you know the tried and true four step process for answering those hard crisis questions when the microphone is in your face? Can your frontline personnel deliver the message in the midst of the emergency with compassion and accuracy without damaging the brand?
Our crisis communication drill sergeant will teach you the secret four-step process that anyone can learn in moments – even in the midst of fire.
This workshop covers their proven methods and principles for media survival skills. This tactical training by specialists can help you communicate your message even in the most difficult circumstances.