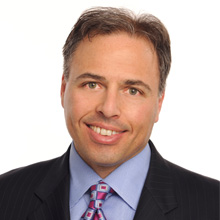 Senior Investigative Reporter

ABC News

United States
Josh Margolin is the Senior Investigative Reporter at ABC News, playing a key role in the network's coverage of terrorism, corruption and law enforcement. Josh arrived at ABC about a year ago after more than two years covering politics and homeland security at the New York Post. Josh has been a professional journalist for more than 20 years, working at newspapers around the country. In 2004, he led the team that won a Pulitzer Prize for breaking news coverage at The Star-Ledger of New Jersey. He has been named the most powerful journalist in New Jersey three times and one of the 101 Most Influential People in New Jersey. In 2011, Josh co-authored The Jersey Sting, a national bestseller that tells the inside story behind one of the biggest political-corruption cases in American history.
2014
General Session: Close up: Chris Christie and the George Washington Bridge
Chris Christie had the highest approval ratings of any Governor in the country. He was a front-runner for the Republican nomination for president, a YouTube sensation and thought by many to be the bright new face for a party that had grown stale, old and outside the mainstream. But closings of two traffic lanes at the George Washington Bridge caused the onetime media darling Christie to find himself at the center of a type of scrutiny he could never have imagined. A Governor heralded as media savvy and after carefully crafting his public image watched as it all seemed to spiral precipitously in the press within days.
Hear from Josh Margolin, a Pulitzer Prize-winning journalist on the front line of covering Christie throughout his career, and Karen Kessler, the most sought after reputation management expert in New Jersey, as this saga continues to unfold. In this presentation, they will provide an in-depth analysis of how the media has covered and investigated the allegations, how those at the center of firestorm responded to the attention, where communication strategies prevailed, and – more importantly – where they have failed.
Josh Margolin is currently leading the coverage of the Christie story for ABC News and Karen Kessler is currently representing one of the principals in this case.
Karen Kessler and Josh Margolin will be co-presenting this session.