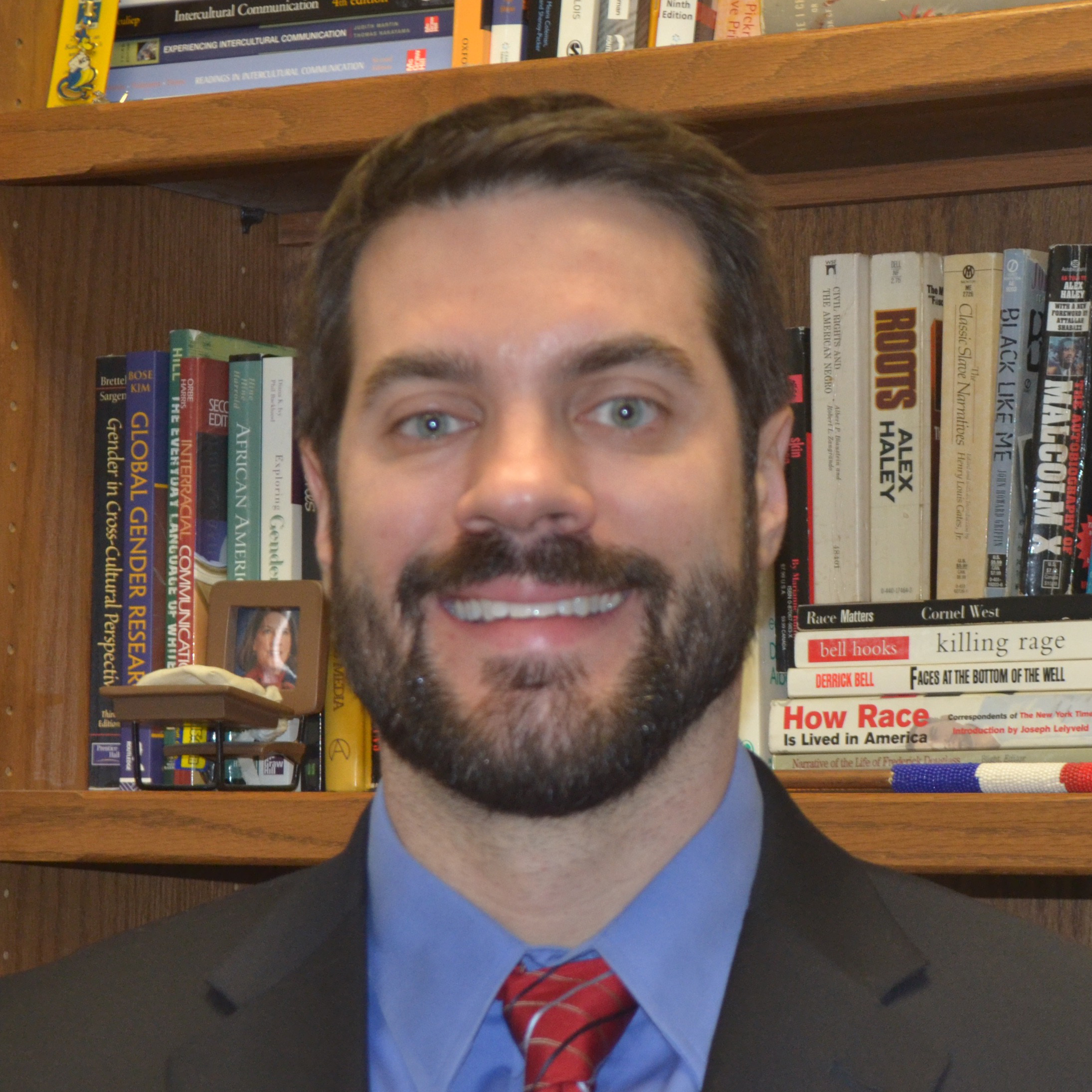 Assistant Professor

University of Missouri-Kansas City

United States
Dr. Martin joined the University of Missouri-Kansas City's Department of Communication Studies in 2011-2012 as an Assistant Teaching Professor and has been an Assistant Professor since 2013-2014. His teaching experience includes courses in intercultural communication, interpersonal communication, qualitative methods, persuasion, and public speaking. He currently teaches the department's Research Seminar in Communication Studies (capstone course) and a writing intensive version of Intercultural Communication.
Dr. Martin received bachelor's degrees in communication and business administration from the University of Kentucky in 2000, a master's degree in journalism and communication from The Ohio State University in 2003, and a Ph.D. in communication from the University of Kentucky in 2011. While completing his Ph.D., he served as assistant to the director of undergraduate studies in communication, president of the Communication Graduate Student Association, chair of the University of Kentucky Communication Mentoring Program, and an editorial assistant for Communication Teacher.
Dr. Martin has collaborated on various projects addressing an array of communication topics, has presented his work at regional, national, and international conferences, has several publications in press and under review, and co-authored a chapter in The Sage Handbook of Communication and Instruction (2010). His research focuses on cross-cultural adaptation, especially first-year university students and the transition's affect on retention.
What Went Wrong and What Can We Learn?: Understanding the System-wide Impact of the University of Missouri Crisis
Co-presenter: Stephanie Van Stee, Ph.D., Assistant Professor, University of Missouri–St. Louis
During the fall of 2015, several racially charged incidents created a crisis situation at the University of Missouri-Columbia, which is the University of Missouri System's flagship campus.
Throughout this crisis, it was not only the responses from University of Missouri and Missouri System leaders that became problematic but also their lack of response and delayed action. The racist activity was isolated to the Columbia campus yet the impact was felt system-wide and culminated with the resignations of System President Tim Wolfe and University Chancellor R. Bowen Loftin.  This presentation examines the role of leadership—or lack thereof—throughout this situation and utilizes various texts (e.g., speeches, newspaper coverage, press releases) that emerged during the crisis. Its objectives include:
(1) explaining the crisis and various strategies used throughout;
(2) identifying problematic responses and missed opportunities; and
(3) providing insight on what organizations can learn from how the UM System responded.