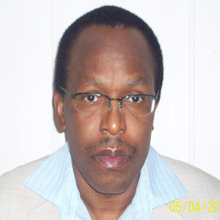 Associate Professor

Hedmark University College

Norway
Dr. Martin Nkosi Ndlela is an associate professor at Hedmark University College in Norway. He is currently head of the department of organization and management studies and course leader for crisis management. He teaches crisis communication and information contingency plans. He has previously taught various courses in public relations, media theories and organizational communication. Ndlela's research includes knowledge management in crisis response agencies, focusing mainly on communication issues and knowledge sharing strategies. This also includes the use of communication in collaboration training exercises. With an ever changing media and communication environment, Ndlela researches the implications of new information and communication technologies to crisis management. His current research examines crisis communication issues in extraordinary crisis, paying attention to the dynamics of media coverage of the twin terror attacks in Norway in 2011.
2013
Breakout session: Police leadership in extreme contexts Media Coverage of the twin-terror attacks in Norway
This presentation focuses on the media coverage of the twin terror attacks in Norway in 2011. It focuses on the framing of the crisis in the mainstream news media focusing mainly on how the police response is framed during and after the crisis. The presentation has three main learning objectives:
To describe the twin terror attacks and the implication to crisis handling capabilities.
To critically interrogate the changing role of the media in major crisis situations.
Reflect on the recurrent problems of collaboration and decision-making capabilities in crisis response agencies (the police).