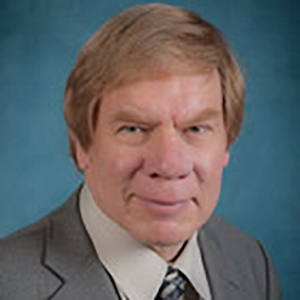 Professor of Advertising and Public Relations

Grady College of Journalism and Mass Communication, University of Georgia

United States
Glen Nowak is a professor of advertising and public relations in the Grady College of Journalism and Mass Communication at the University of Georgia. He is also director of the Grady College's Center for Health and Risk Communication. Dr. Nowak re-joined the University of Georgia faculty in January 2013 after working 14 years at the Centers for Disease Control and Prevention (CDC). Dr. Nowak joined CDC in 1999 as Associate Director for Communications for the National Immunization Program, where he was responsible for developing and managing NIP's office of communication. In 2005, Dr. Nowak became the CDC's Chief of Media Relations, including serving as director of CDC's Division of News and Electronic Media. In this position, he served as the senior media advisor to the CDC director and senior agency managers and was a senior CDC spokesperson. He was responsible for CDC's media strategies and messaging during the 2009 H1N1 pandemic.  In 2011, Dr. Nowak joined CDC's National Center for Immunization and Respiratory Diseases as a senior advisor to its director, providing leadership and expertise in communication science, risk communication, news media and public engagement. He then re-joined the Grady faculty in 2013.
Since re-joining the Grady faculty, Dr. Nowak has continued working with CDC as well as the National Vaccine Program Office in the U.S. Department of Health and Human Services. He is actively involved in projects related to vaccine and immunization acceptance and confidence.  He also recently assisted the Association of State and Territorial Health Officials in developing Ebola-related messages for state and local health departments. In 2013-14, he also served as a senior communications consultant to the Task Force for Global Health, working on the development of strategic communication plan related to the transition from oral polio vaccines to inactivated polio vaccines in the 125 countries still using OPV. This project involved collaborations with the World Health Organization, UNICEF and the Gates Foundation. Dr. Nowak has authored or co-authored a number of peer reviewed journal articles as well as serves on the editorial review boards of Journal of Interactive Advertising and Journal of Current Issues and Research in Advertising. He has a PhD in mass communication and MA in journalism from the University of Wisconsin, and a BS in mass communication and economics from UW-Milwaukee.
2015
When the Trouble Is Doubled:
An Assessment of the Center for Disease Control and Prevention's Ebola Communication and Reputational Crisis Management
Authors:
Glen Nowak, Ph.D. Professor and Director, and
Yan Jin, Ph.D., Associate Professor and Associate Director,
Center for Health & Risk Communication
Grady College of Journalism and Mass Communication
University of Georgia, U.S.A
This presentation focuses on two types of communication crises simultaneously faced by the Centers for Disease Control and Prevention (CDC) in the Ebola situation: one related to communicating with public about the virus and the health threat it posed; the other related to responding to criticism of the agency's communication efforts, including in news and social media. Using both risk and organizational crisis communication frameworks, this presentation identifies strategies and approaches used by CDC (e.g., press conferences, press releases, website and social media efforts) to 1) communicate about the infectious disease threat and 2) respond to concerns and criticisms. This case analysis will be include examples of both traditional and social media content, including CDC's news media-related materials, news media messaging, news media criticisms, Facebook, and Twitter communications about Ebola risk as well as highlight some of the major media concerns/criticisms related to CDC's Ebola communications. These, in turn, will be used as the basis for suggestions and recommendations as to how government agencies and healthcare organizations can more effectively manage infectious disease-related communication responses.