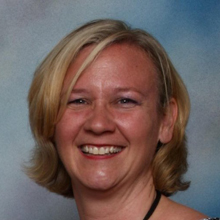 Director, Tourism Crisis Management Institute

University of Florida

United States
Dr. Lori Pennington-Gray is the Director of the Tourism Crisis Management Institute at the University of Florida in Gainesville. She received her Ph.D. from Michigan State University (1999), her MS from The Pennsylvania State University (1994) and her BS from Waterloo University in Canada (1993). She has expertise in tourism marketing, planning and development, policy and crisis management. She has been involved with a number of tourism studies globally and has worked with a number of countries on tourism policy initiatives. Dr. Pennington-Gray has published more than 35 refereed articles, has brought in more than $2M in external research dollars and made over 100 presentations. Dr. Pennington-Gray teaches both undergraduate and graduate students the concepts of tourism marketing.
2013
Breakout session: The Development of a Tourism Area Response Network in Machu Picchu, Cusco Region, Peru
Recent crises in Machu Picchu, an internationally renowned tourism attraction, have highlighted opportunities and challenges. Primary challenges included the lack of consensus on which stakeholders are responsible for crisis response, as well as communication breakdowns due to complex organizational hierarchies. These challenges, however, underscore an opportunity for better planning for and management of future crises. This study extends Collaboration Theory to the development of a Tourism Area Response Network (TARN) in Machu Picchu. The TARN is offered as a collaboration approach to foster stronger relationships among stakeholders in tourism crisis management and communication and can be adapted for other communities.
*Ashley Schroeder, Lori Pennington-Gray and Carla Barbierie are the authors of this paper. Ashley Schroeder and Lori Pennington-Gray co-presented.
2012
Breakout session: International Tourists' Perceptions of Safety of the Top Ten U.S. Destinations
* Ashley Schroeder and Lori Pennington-Gray co-presented.