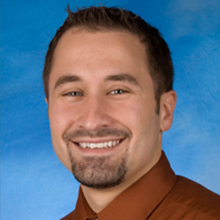 Lead Associate

Booz Allen Hamilton

United States
Steve Radick is a Lead Associate with Booz Allen Hamilton and is one of the leads for Booz Allen's Digital Strategy and Social Media practice, working with clients across the public sector to integrate social media into their organizational strategies.
Steve's background in change management, strategic communications, and stakeholder engagement strategy and implementation means that he focuses not only on the technology and infrastructure aspects of social media, but perhaps more importantly, on the people and processes that really determine the success of social media and Government 2.0. One of his favorite sayings is that "it's not about the technology, but what the technology enables." Steve blogs about his approach to public relations and social media on his blog, "Social Media Strategery," located at http://www.steveradick.com.
Steve was named one of PRNews' 15 to Watch for in 2009 and was a contributing author to the Gov 2.0 book, "State of the eUnion, Government 2.0 and Onwards." He serves on the Advisory Boards for the SmartBrief on Social Media, Governingpeople.com, and SMCEDU, and is also an "Expert Blogger" for AIIM's Enterprise 2.0 Community.
Steve is originally from Pittsburgh, PA, where he grew up a die-hard Steelers and Penguins fan. After graduating from Bethany College in West Virginia, he joined Booz Allen Hamilton where he began Booz Allen's social media practice in 2007.
2011
Panel: New Media & Social Media's Impact on Crisis Communication
Panel moderated by Boyd Lindsley with panelists Chris Battle, Justine Griffin and Steve Radick.