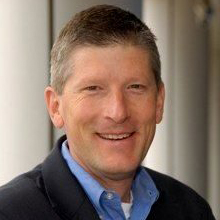 Issue and Crisis Manager

Intel Corporation

United States
Rick Reed is a media psychologist and crisis manager who is moving Intel's corporate reputation dial upward with customer-focused responses to product and corporate reputation issues, helping the Intel Corporation detect and manage issues that if left unattended, may develop into crises that could impact Intel's $40 billion brand.
His commitment to lifelong learning allows him to bring best methods to his crisis management practice. He's currently helping Intel to better understand how social media plays in this space.
Born somewhere in the hills of San Francisco, Rick (barely) graduated from Woodside High School. Thanks to a swift kick from a brilliant mentor, Rick returned to school and completed degrees at College of Notre Dame (BS), Pepperdine University (MS), & Fielding Graduate University (MA), where he also earned a PhD in Psychology, with an emphasis in Media Psychology. His dissertation research was on recovering damaged consumer trust following a corporate product crisis.
He began his career working for several San Francisco radio and TV stations in a variety of news, marketing, and engineering positions.  Rick spent the better part of two decades working in and around San Francisco Bay Area public safety agencies first as a search and rescue volunteer, then as an emergency medical technician, crisis communicator, and emergency manager.
Since 1998, Rick has been leading teams to address Intel's product and corporate reputation issues and crises.  Most recently leading a global effort to prepare for and effectively respond to issues discovered in social media.
He lives just a few miles from where he grew up, with his beautiful wife and two tremendous kids who are constantly showing him just how little he knows about preventing and managing crises.
Connect with Rick right here: www.linkedin.com/in/rickreedphd/
2015
Social Media Intercepts, Issues and Crisis Management
In the past decade, even the most casual observer would agree that there has been a continual stream of corporate crises: product defects and recalls, insider trading, corporate malfeasance, mortgage fraud and other wrongdoing that has led to global financial crises. There is a corresponding need for corporate crisis managers to develop a set of communication tools that will ensure consumers that a corporation is taking appropriate action in response to crises with the consumers' best interest in mind. The purpose of this presentation is to investigate the role of post-crisis communication strategies delivered via both "traditional" online news sites and online social media in rebuilding lost brand trust as a result of a corporate product crisis. My research compared the effectiveness of post-crisis communication via traditional online news sources versus online social media sites. This study ultimately aimed to provide practical guidance for crisis managers about which  online media channel is most effective at communicating post-crisis messages, and what type of post-crisis strategies most effectively recover lost or damaged consumer brand trust following a corporate product crisis, to affect positive social change in the form of increased/recovered trust. I'll also review how Intel listens for, and responds to issues in the online environment.
My research has examined the psychological impact of messages developed in the wake of a corporate product crisis delivered through two types of online media. This research measured and described the relationship between, and the positive impact of, post-crisis communication media (both online traditional and online social), and consumer behavior as manifested in levels of trust regained. This study investigated the brand trust levels of 458 consumers  in response to a variety of crisis response communications following a hypothetical product crisis presented through two simulated media channels: (1) traditional online media (e.g., CNN.com website) and (2) online social media (e.g., a post about the crisis viewed on a friend's Facebook News Feed).
The main findings of this study include (a) product crises have a negative impact on consumer brand trust; (b) there is a significant relationship between accommodative and blended crisis response strategies and increased levels of post-crisis recovered brand trust, and (c) there was no significant effect of media channel, age, education, nor gender on the amount of brand trust damaged nor recovered through the current research scenario.