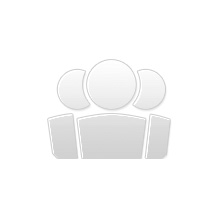 Consumer Safety Inspector

Import Operations Branch, Florida District Food and Drug Administration

United States
Diashion "Shawn" Reid began her career with the U.S. Food and Drug Administration in Miami, Florida 1992.  In 1999, Shawn was promoted to the position of Consumer Safety Inspector.  During her tenure in Miami, Shawn received extensive on-the-job training and guidance from senior investigators and management staff.  Over the years, she has gained experience in all commodities regulated by FDA.  She has worked in all areas of Import Operations – administrative, investigations, compliance, and supervision.  She has conducted undercover work on beauty cream products which contained hydroquonine steroid/cortico steroid.  In 2002, Shawn relocated to central Florida which has increased the import coverage for this area.  Her area of coverage includes Orlando International Airport, Orlando Sanford Airport, Port Canaveral, Daytona Airport, and Melbourne Airport.  Shawn became a Subject Matter Expert in 2003 on the Bioterrorism Act of 2002.  On a weekly basis, Shawn works closely with Customs and Border Protection, U.S. Department of Agriculture, and FDA's Prior Notice Center.