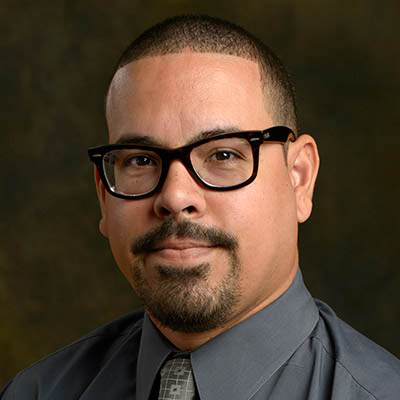 Associate Professor of Sociology

University of Central Florida

United States of America
Dr. Fernando I. Rivera is an associate professor of sociology at the University of Central Florida. He currently serves as a Provost Faculty Fellow at UCF's office of Academic Affairs. His research interests and activities fall under staple areas of sociology, primarily the sociology of health/medical sociology, disasters, and race and ethnicity. His disaster research has explored the investigation of factors associated with disaster resilience, particularly in rural communities. Dr. Rivera has received funding from the USDA for his disaster research. He is author (with Kapucu) of Disaster Vulnerability, Hazards and Resilience: Perspectives from Florida (Springer, 2015) and several journal articles and book chapters.  He earned his M.A. and Ph.D. in sociology from the University of Nebraska-Lincoln and his B.A. degree in sociology from the University of Puerto Rico-Mayagüez. He also completed a NIMH sponsored post-doctoral fellowship at the Institute for Health, Health Care Policy, and Aging Research at Rutgers University.
Communicating Resilience
This presentation will explore the importance of understanding how social aspects like communication and social capital impact community resilience and influence the various public, private, and non-profit agencies that respond to crises. It also explores the perceptions of emergency management personnel in communicating with the public during a disaster situation.  The presentation is based on findings from a National Science Foundation/United States Agriculture Department funded study to understand disaster resilience in rural communities in Central Florida.