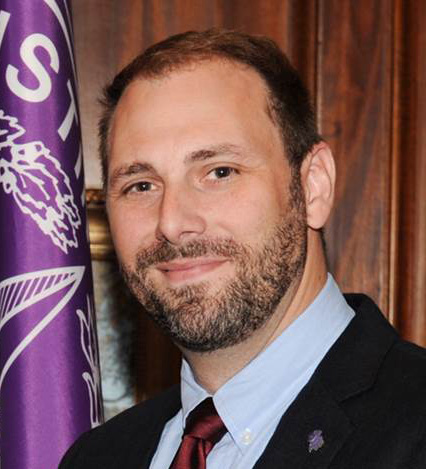 Associate Professor

Stephen F. Austin State University

United States of America
Tyler Spradley, Ph.D. (Texas A&M University), is an Associate Professor of Communication at Stephen F. Austin State University. Distinguished honors include the 2013-2015 Jim Towns Endowed Professor of Mentoring and serving as the Leadership Minor and Certificate Coordinator. Dr. Spradley teaches courses in leadership, organizational crisis management, group and team communication, organizational communication, and conflict management. While his primary research agenda centers on the communicative constitution of organizing, materiality and discourse in organizational research, crisis communication, and innovation in high reliability organizations, he is personally motivated to use and examine the use of outdoor education practices and service learning in leadership and team training.
Navigating Risk: Lessons Learned from High Reliability Organizational (HRO) Simulation and Training
Using data from a larger study on a High Reliability Organization (HRO), this paper employs analogous reasoning to develop lessons learned from HRO simulations and trainings in application more generally to crisis and risk communication practitioners.  Lessons learned center around: 1) embodied knowledge, 2) cross-training, 3) collective sensitivity, and 4) resiliency. First, embodied experience mitigates crises and risk.  HROs train in simulated crisis environments to increase embodied knowledge, which is a potential model for other organizations, especially with members who have limited crisis experience or familiarity with crisis communication practices. Second, cross-training crisis practitioners promotes organizational flexibility, requisite variety in organizational decision-making, and diversified embodied knowledge.  HROs utilize cross-training to diversify members' capabilities but to also sensitize members to one another's roles and responsibilities in dangerous, high-stress environments.  Cross-training, more generally by crisis practitioners, should likewise enhance the organization's ability to adapt, match complexity of response to complexity of needs, and generate embodied know-how. Third, trainings and simulations facilitate opportunities for enhancing individual experience while achieving collective sensitivity.  These "rehearsals" enable HRO members to better perform individual roles/practices while simultaneously enabling a collective sensitivity as to how the organization performs in crisis and risk situations.  Thus, crisis practitioners may use this practice to enable individual and collective organizational performances. Finally, simulations promote resiliency through in situ reflexivity of crisis and risk communication through organizational improvisations.  HROs reflexively assess organizational effectiveness during crisis response in simulations to determine appropriateness of organizational practices.  HROs also improvise during simulations to select alternative practices, change existing practices, and generate new practices.  Reflexivity and improvisation construct resiliency in crisis situations that crisis practitioners would value.