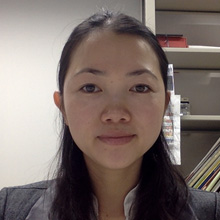 Doctoral Student

International Environmental and Disaster Management Laboratory, Kyoto University

Japan
Thi My Thi Tong is currently a third-year doctorate student in the International Environmental and Disaster Management Laboratory, Kyoto University. She is set to graduate in March 2014.
Tong is now doing her research on Disaster Risk Reduction Education for Primary Schools in Central Vietnam. The objectives of the study are to quests for the answer on how primary schools dealing with different types of disasters, how disaster risks can be reduced, and the options for building educational resilience. There are three main topics in the research including examination of the current level of disaster resilience in primary schools in Central Vietnam using the School Disaster Resilience Assessment tool, formulation of the process to develop the school-based educational resilience action plan; and establishment of the multi-approaches to integrate DRR into curriculum, cross-curricular subjects and extra-curricular activities into education.
Before joining the International Environmental and Disaster Management Laboratory as a research student since October 2010, she experienced working on disaster risk reduction education for SEEDS Asia in Da Nang Province and environmental management for the FSPS II Program in Thua Thien Hue Province Province, Central Vietnam.
2014
Breakout Session: Enhancing Risk Communication for Disaster Risk Reduction Education in Vietnam*
Effective crisis and risk communication can make the difference in education for disaster risk reduction. Better connection among stakeholders in the education sector can help schools draw on existing resources to create a system that is more efficient and meaningful for reducing disaster damages. In some countries, "risk communication" is a subject that can be used as an entry point for the integration of DRR into the curriculum. In Vietnam, risk communication for disaster risk reduction education has not been paid enough attention. This study focuses on examining the interrelationship on the implementation of disaster risk reduction education between schools and other stakeholders such as community, local government, NGOs, Health Department, Department of Education and Training at city, district, and local level in Central Vietnam.
Analysis on the role of different actors was carried out through stakeholder workshop in order to understand the cooperation mechanism and implementation in practice. Results highlights the important role of school teachers and students as centrally involved in planning and implementing disaster risk reduction activities while participation of other stakeholders is considered as external support. The most crucial role, also the leading role belongs to teachers. Teachers are stressed as key stakeholders on the implementation of both educational governance and educational activities, which contribute directly to the enhanced resiliency of schools. Meanwhile, the role of students has not been recognized adequately, as it merely focuses on supporting and participating in disaster risk reduction activities. Enhancement, therefore, need to be paid on how to raise students' awareness and strengthened their roles in the disaster risk reduction education practices. Among external stakeholders, local government and local Department of Education and Training has the most essential supporting role, especially in educational management activities.
The role of academia and NGOs mainly concentrates on technical consulting and supporting. Findings from research provide important insights for the development of a framework to facilitate effective communication between stakeholders as vital catalytic agents for the promotion of disaster risk reduction education. The essential role of advanced communication framework in this study is to ensure disaster risk reduction education led by schools for intensive and sustained structural learning while outreach implemented in the community to spread the seeds of disaster risk reduction. If such a comprehensive communication framework can be set up, it will also sets out approaches and tools for community education and helps to increase public awareness on disaster risk reduction in an effective manner.
*Tong Thi and Rajib Shaw co-authored this paper. Tong Thi will be presenting.