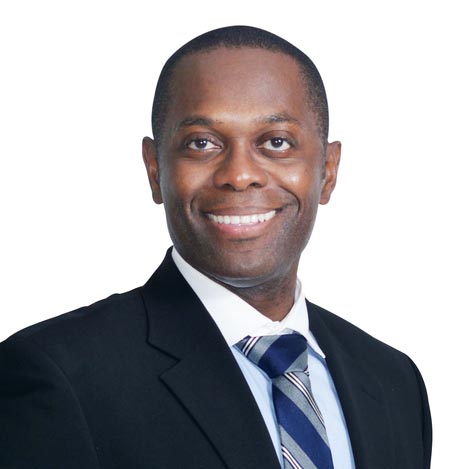 CEO

CU Communications

Canada
Chigo Ugoalah is the developer of the concept of Quality Visibility, an innovative approach to crisis management that combines Strategic Crisis Communications Theory, nonverbal language theory and theory of authenticity to add value to public visibility following a crisis. He recently returned from Sweden where he launched this revolutionary concept of Quality Visibility at the Crisis4: The Fourth International Conference on Crisis Communications. He holds a Master's degree in Professional Communications from Royal Roads University, an internationally respected communications program. He is also a graduate of the School of Journalism at Langara College and Broadcast Communications at the BC Institute of Technology (BCIT).
The foundation of Chigo's experience in Communications is the decade he spent working as a television news producer and freelance writer before moving into professional communication practice. Chigo is the founder of CU Communications Inc., a crisis communications practice committed to repairing, recovering and restoring damaged reputations. His philosophy of "Your body is doing all the talking" is at the core of his consultancy and concept of Quality Visibility. He firmly believes that the difference between a CEO or organization surviving a crisis lies in whether or not the CEO is being authentic in their visibility and message.
Born in Nigeria, Chigo immigrated to Canada at the age of six. He is a member of the Canadian Public Relations Society as well as the International Association of Business Communicators. He lives in Vancouver, British Columbia, and has a 3-year old daughter who has inspired him to become an amateur photographer, having captured thousands of pictures of her.
Using Nonverbal Communication to Demonstrate Authenticity in CEO Presence Following a Crisis
A crisis jeopardizes an organization's or individual's reputation. Yet past research into crisis and reputation management has centred primarily on strategic communication planning. Currently very little research has examined the importance of the quality of a CEO's visibility in the wake of a corporate crisis. This presentation focuses on Quality Visibility, a unique theoretical concept that creates a tangible link between words and actions. It bridges the communication gap between a CEO or an individual facing a crisis and their audience. It is about connecting to authenticity, adding value to your visibility and ultimately connecting to your stakeholders in an effort to minimize the reputational damages of a crisis. We are constantly sending out messages and these signals are transmitted, received and interpreted almost entirely subconsciously by the audience.  Analyzing the subtle nuances of nonverbal communications is a powerful tool in crisis and reputation management. It creates the ability for you to understand why stakeholders fail to connect with your message and what you can do to be more authentic and restore your reputation. That is Quality Visibility.
At the conclusion of the presentation, participants will be able to:
Identify the four dimensions of nonverbal communications and how it impacts the ability to connect with their audience
Identify what authenticity looks, feels and sounds like when managing an organizational crisis
Analyze the delicate relationship between nonverbal communication, effective crisis management and reputation recovery
Distinguish between value added visibility (Quality Visibility) and poor visibility
Explain in conversational terms how and why actions and behaviour directly impacts CEO and organizational reputation