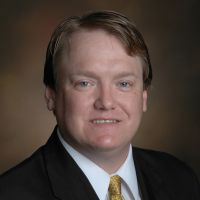 Associate Professor

University of Southern Mississippi

United States of America
Steven Venette (Ph.D., 2003, North Dakota State University) is an Associate Professor in the Department of Communication Studies at the University of Southern Mississippi. He led translational research efforts for the National Center of Food Protection and Defense's risk and crisis communication team. He has completed risk and crisis communication consulting projects for the USDA, DHS, CDC, the National Center for Foreign Animal and Zoonotic Diseases and many other public and private organizations. He has been recognized by CIOS as a leading scholar in the areas of communication education and persuasion. Topic areas of his research include risk communication, crisis communication, education, persuasion, public relations, organizational communication, terrorism, and argumentation.
Risk, Uncertainty, and Message Convergence: Toward a Theory of Communication
Co-author and co-presenter: Kathryn Anthony, Ph.D.
Risk can be considered the absence of certainty, and uncertainty is a central variable in the risk perception and communication process (Palenchar & Heath, 2002). However, theory that describes how people come to understand risk using a cogenerative process is incomplete. Our paper considers the application of prominent theories of risk perception and risk management in crisis communication settings. We will focus on uncertainty, risk perception, and sensemaking of various types of risks risks. Our paper will consider existing theories, including the social amplification of risk (Renn et al., 1992), which focuses on the ways individuals and groups "amplify" the perception risk through a social process; the precautionary principle, which states that making decisions, people should err on the side of the least risk while understanding that uncertainty is ever-present (Maguire & Ellis, 2009), and the risk information seeking and processing model (Griffin et al., 1999) that explores information seeking and processing of risk information.
Finally, we will introduce the message convergence framework, which uniquely positions risk communication as an argument, "providing a lens for better understanding and evaluating the intricacies of such public deliberation" (Sellnow & Seeger, 2013, p. 208). "The public must infer meaning by assessing the importance and accuracy of the information and the authenticity of the source" (Sellnow et al., 2009, p. 11) by seeking an overlap among potentially conflicting messages to understand how the various messages interact and converge (Anthony, Sellnow, & Millner, 2013). We will conclude with recommendations for organizations for aiding stakeholders in navigating risk communication.