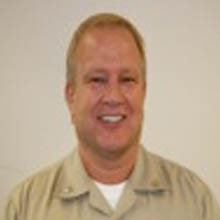 REHS Public Affairs Specialist/Health Fraud Program Coordinator

U.S. Food and Drug Administration, Florida District Office

United States
Stewart graduated from the University of Georgia in 1983 with a Bachelor of Science degree in Environmental Health. He is a Registered Environmental Health Specialist with the National Environmental Health Association, an Injury Prevention Fellow with the Indian Health Service, and holds a Level I Investigator Certification with the Food and Drug Administration.
Stewart began his public health career as a Sanitarian with the Dekalb County (Georgia) Health Department in 1983. After two years in Dekalb County, he worked for the Gwinnett County (Georgia) Health Department for six years.
Stewart has served as a Commissioned Officer in United States Public Health Service since 1991 and currently holds the rank of Commander. His first assignment was with the Indian Health Service where he worked with Native Americans in Arizona, Washington state, and then Wisconsin.
In March of 2002, Stewart moved to the Food and Drug Administration as an Investigator. From December, 2002, until April, 2004, Stewart coordinated the Florida Districts Dietary Supplement program. He scheduled monitored, assigned, and reviewed Dietary Supplement inspections, sample collections, and field exams.
On April 1, 2004, Stewart assumed his present position as a Public Affairs Specialist for the Food and Drug Administration's Florida District. In his current position, he answers inquiries from consumers, industry, and the media. He works to develop community outreach activities focused on national, regional, and district priorities. Stewart served as the Public Information Officer for FDA's Southeast Region Incident Management Team in response to the Deepwater Horizon oil spill in the Gulf of Mexico.