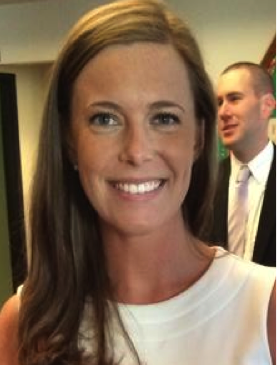 Doctoral Candidate

Department of Communication, University of Kentucky

United States of America
Morgan Wickline-Getchell is a doctoral candidate in the Department of Communication at the University of Kentucky. She received her BA communication from Western Kentucky University and her MA in communication from UK. Her research focuses on risk and crisis communication. She has worked on several funded projects through the Department of Homeland Security and her research spans a wide range of topics from foodborne illness outbreaks to infectious diseases and natural disasters. Her research has been published in several journals and she has presented at regional and national conferences. Currently, she is working on her dissertation research, which focuses on the use of social networks and social media during the 2014 West Virginia water contamination crisis.
Mitigating the Threat of Porcine Diseases and a Mega Crisis in the Pork Industry
Co-Author: Dr. Timothy Sellnow, Professor, Nicholson School of Communication, University of Central Florida
The $23.4 billion pork industry in the U.S. is faced with the threat of two diseases that could devastate it. Should either be introduced to the livestock, it could quickly escalate to the level of a mega-crisis. Helsloot, Boin, Jacobs, and Comfort (2012) explain that mega crises bear the same features as a crisis, but at a greater magnitude because they bring unprecedented levels of destruction, uncertainty, urgency, and defy boundaries and linear consequences. In the case of the pork industry, an uncontained outbreak of either disease could extend beyond an economic crisis to threaten food security on a global level. Fortunately, research sponsored by the United States Department of Agriculture is underway to address this theat.  Specifically, effective crisis communication strategies can help to contain or avoid such outbreaks. This presentation summarizes the USDA crisis communication research that is underway.
Learning objectives:
Distinguish between crisis and mega crisis
Discuss the threat of two porcine diseases
Discuss new avenues of research for mitigating threat of disease.