2020
Bridge Award Excellence in Crisis and Risk Communication Practice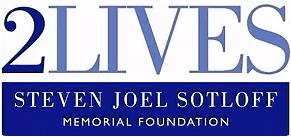 The 2 Lives Steven Joel Sotloff Memorial Foundation
The 2 Lives Steven Joel Sotloff Memorial Foundation commemorates the tragic loss of international journalist Steven Joel Sotloff. In tribute to his commitment to excellence in news reporting, it is their hope that the professionalism, determination and strength of this extraordinary young journalist will continue to touch the lives of others for generations to come. Steven touched the lives of thousands of people and told their stories in meaningful ways. He inspired other journalists to do the same. His legacy as the voice for the voiceless continues. To equip journalists in our changed world with the knowledge and tools they need to tell the important stories of the world in the safest possible way, honoring freedom of the press and freedom of speech, ending impunity, and bringing them home safely and alive, under all circumstances.
Bridge Award for Excellence in Strategic Communication Research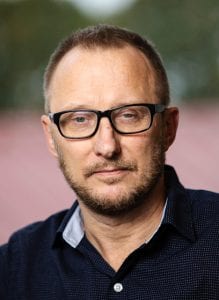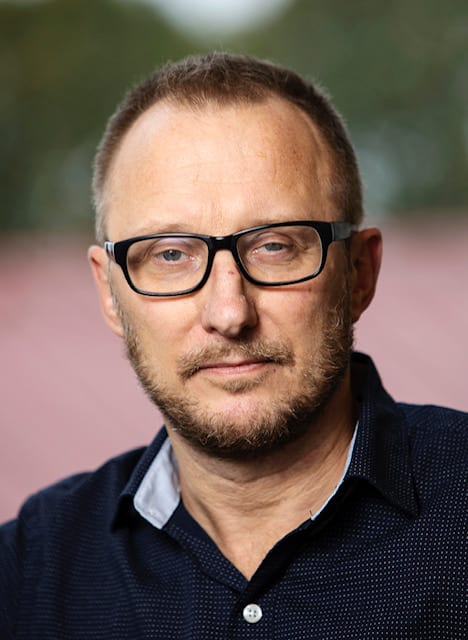 Dr. Bengt Johansson
Dr. Bengt Johansson is a professor in Journalism and Mass Communication at the Department of Journalism, Media and Communication (JMG), University of Gothenburg in Sweden. He received his Ph.D. in 1998, with a thesis on local media and opinion formation. His research interest is mainly focused on different aspects of risk and crisis communication (political scandals, news media and crisis reporting, citizen's risk perception and crisis response), political communication (election news coverage, political advertising and opinion formation) and journalism (professional identities, news evaluation and sociology of news). He is currently project leader of a project in crisis communication funded by the Swedish civil contingencies agency (MSB) – Crisis Communication and Societal Trust in the Multi-Public Society – where the aim is to study short and long-term effects of trust related to crisis communication.
2019
Bridge Award for Excellence in Crisis and Risk Communication Practice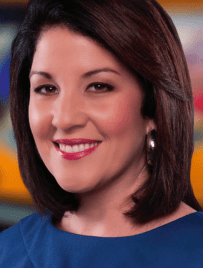 Nancy Alvarez
Nancy Alvarez joined Central Florida's ABC affiliate in May 2010 and is currently co-anchor of Eyewitness News Daybreak alongside Jamie Holmes. Her first on-air job was as the Brevard County bureau reporter for Central Florida News 13. Then it was on to WKMG, the region's CBS affiliate, where she spent five years as a reporter and received two Emmy nominations for her work in the station's investigative unit. She spent part of her career covering space shuttle launches and landings at the Kennedy Space Center and was also central to the coverage of the Pulse tragedy in Orlando. Nancy also traveled to Puerto Rico numerous times to report on the challenges facing the island in the aftermath of Hurricane Maria.
Bridge Award for Excellence in Strategic Communication Research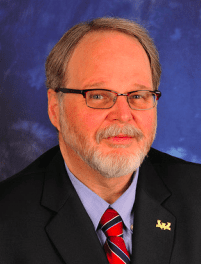 Dr. Matthew W. Seger
Dr. Matthew Seger has been a faculty member and administrator at Wayne State University for 34 years. He is currently dean of the College of Fine, Performing and Communication Arts. Seeger's research concerns crisis and risk communication, health promotion and communication, crisis response and agency coordination, the role of media, including new media, crisis and communication ethics, failure of complex systems and post-crisis renewal.
2018
Bridge Award for Excellence in Crisis and Risk Communication Practice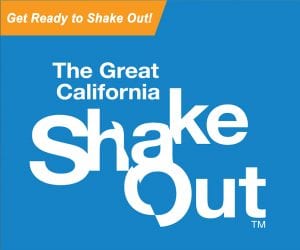 The Great Shakeout Division of the Southern California Earthquake Center
The Great California ShakeOut is an annual opportunity to practice how to be safer during big earthquakes: "Drop, Cover and Hold On." The ShakeOut has also been organized to encourage you, your community, your school, or your organization to review and update emergency preparedness plans and supplies, and to secure your space in order to prevent damage and injuries. ShakeOut is also a reminder for Californians to be prepared financially, such as by exploring earthquake insurance. The not-for-profit California Earthquake Authority offers earthquake insurance throughout California for homeowners, renters, mobile home owners and condo-unit owners.
Bridge Award for Leadership in Crisis and Risk Communication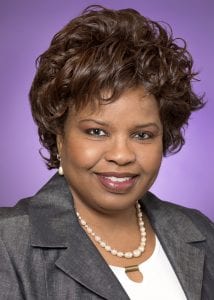 Dr. Amiso George, APR, Fellow PRSA
Dr. Amiso George, APR, Fellow PRSA, is an associate professor and former chair of the Strategic Communication Department at Texas Christian University, Fort Worth. She is the Public Relations Society of America's "2017 Educator of the Year." George directed the Public Relations program at University of Nevada, Reno, where she taught the first crisis communication course. A visiting professor at Swinburne University in Australia, she has worked as a crisis consultant in the United States, Nigeria, Australia and Malaysia. A Carnegie Fellow, she is the co-editor of three books, including Culture and Crisis Communication: Transboundary Cases from Nonwestern Societies (Wiley, 2017).
2017
Excellence in Crisis and Risk Communication Practice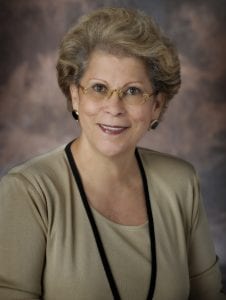 Dr. Antonia Novello, U.S Former Surgeon
Dr. Antonia Coello Novello was born in Fajardo, Puerto Rico. She graduated from the University of Puerto Rico with a B.S. degree in 1965 and an M.D. degree in 1970. She served her pediatric internship and residency in Ann Arbor at the University of Michigan. She completed her subspecialty training in pediatric nephrology at University of Michigan and Georgetown University. Dr. Novello received a master's in Public Health from the Johns Hopkins School of Hygiene and Public Health in 1982 and a Doctor of Public health in May 2000. She holds countless awards, including the Legion of Merit, The James Smithson Bicentennial Medal, and the National Governor's Association Distinguished Service to State Government Award, as well as a membership in the Alpha Omega Alpha Medical Society and Institute of Medicine of the National Academy of Sciences to name a few, and over 53 honoris causa. In 2011, Dr. Novello received the Don Quijote Lifetime Achievement Award.
Bridge Award for Excellence in Strategic Communication Research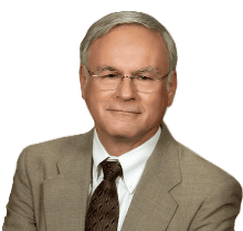 Don Stacks, IPRRC Executive Director
Don W. Stacks, Ph.D., is a Public Relations professor in the School of Communication at the University of Miami, Coral Gables, FL. He served as program director from 1995 to 2009. As director, he took the program into the top 25 undergraduate and top 15 graduate public relations programs in the United States with a focus on strategic communication and research. He served as Associate Dean for Research from 2009 to 2011. Dr. Stacks received his B.A. ('71) from Northern Michigan University, M.A. ('75) from the Auburn University, and Ph.D. ('78) from the University of Florida. Prior to receiving his M.A., he spent three years in the U.S. Army, stationed in Alexandria, VA, and Washington, DC. His first academic posting was at the University of South Alabama in 1978. Stacks then moved to the University of Alabama in 1985, and his present position at the University of Miami in 1990. Stacks spent one term and the University of Georgia during the 1984-85 academic year and another at the University of Alabama at Birmingham during the 1989-1990 academic year.