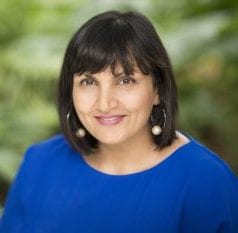 Associate Professor

QUT Business School
Dr Amisha Mehta is an Associate Professor at the QUT Business School in Brisbane, Australia. She researches and teaches in risk and crisis communication and co-leads a risk and warning communication research program for the Bushfire and Natural Hazards Cooperative Research Centre. In this role, she collaborates with Australian emergency management organisations to deliver applied communication research. Amisha is also a member of the Inspector-General Emergency Management's Advisory Panel. Her research has been published in Public Relations Review, Risk Analysis, and Disasters.
Towards message effectiveness: The role of efficacy-based content and images in bushfire and flood emergency warnings
This study examines how Australians evaluated existing and modified official agency warnings (issued via multiple channels) and Facebook posts. A national survey examined bushfire and flood warnings with results showing differences in participant responses to both events and implications for the design and content of Facebook posts.