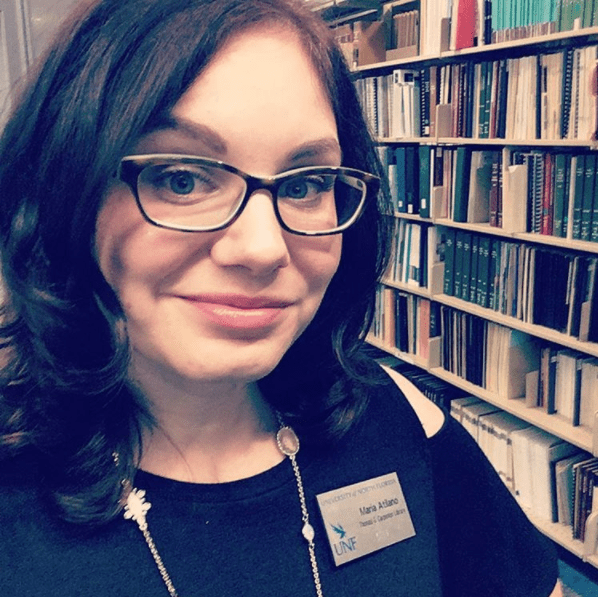 Student Outreach Librarian

University of North Florida
Maria Atilano is the Student Outreach Librarian at the University of North Florida's Thomas G. Carpenter Library in Jacksonville, Florida. She began working in academic libraries in 2002 as a student employee while studying at the University of North Carolina at Greensboro. Before becoming a librarian, Maria held staff positions as Library Services Specialist in Public Services and Sr. Library Services Associate in Special Collections at UNF. She graduated with her MLIS from Florida State University in 2012.
Reputational Threats Online: Social media as a simultaneous agent of crisis and tool for response and resolution in the case study of an American academic library
This presentation will share the case of a reputational threat to an American academic library where a viral social media post and associated negative comments misrepresented the institution and brand's values, and how the library responded to the threat by engaging directly with the library consumers.