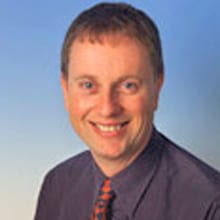 Chairman

European Business Ethics Network

Ireland
Julian Clarke is a KPMG trained Irish Chartered Accountant who led finance functions for international businesses in Australia, including two financial institutions and a leading entrepreneur.
Since 1992 he has been a Corporate Financial Management Consultant across all continents for multinationals and government departments.
Now based in Dublin, he has worked with a wide variety of entrepreneurial ventures and voluntary organisations. He has served on a number of committees of Chartered Accountants Ireland including Council and Ethics, teaches in business schools and dabbles in journalism for business magazines.
Julian has a twenty year interest in business ethics, since facing an ethical dilemma leading a finance function for a financial institution during recessionary times in Australia. For more than a decade he has been writing articles, teaching courses and both attending and speaking at international corporate integrity events.
His other professional interests people management, management information and financial management, spreadsheet modelling, publishing and (following a 1983 MBS thesis on Venture Capital) entrepreneurship, hence running 'start your own business' and 'introduction to finance' courses and teaching on entrepreneurship programmes in business schools.
He is Chairman of EBENI – European Business Ethics Network Ireland – and is researching a PhD on Leadership and Integrity in Ireland.
2012
Panel Presentation: Ireland's Crisis – Leadership, Integrity and Communications Failings