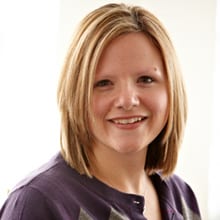 Manager

Black Swan Solutions

United States
Professional Background
Education – BS, Psychology & MSW
15 years of human service experience
10 years of crisis response experience
Disaster Response Experience
Assisting with development of smart technology to help organizations effectively connect, coordinate and communicate, based off of assessed needs and best practices (2013)
Facilitate the education, evaluation and ongoing training of behavioral health professionals for the Empathia disaster management program (2010-present)
Provide consultation, group debriefings, training and/or individual supportive counseling (over 9,000 hours) including high-profile or catastrophic disasters such as:

Boston terrorist event (2013)
Hurricane Sandy (2012)
Reno Air Race Accident (2011)
Japan tsunami (2011)
Hostage situation (2010)
Haiti earthquake (2010)
Plant explosion (2009)
Campus shooting (2007)
Hurricane Katrina (2005-2006)
Workplace shooting (2004)
Areas of Expertise
Developing customized educational resources for clients and client organizations
Providing consultation and training on victim and family assistance issues
Coordinating and facilitating crisis response services for affected individuals in the wake of a traumatic event of disaster
Monitoring all quality assurance activities
Recruiting, training and maintaining a pool of behavioral health professionals
Assisting in the development of technological resources to support a disaster response
Continously refining service delivery to incorporate "lessons learned" and reflect best practices
2014
Breakout Session: Get Smart! Moving from chaos to control following a crisis
A crisis can be natural or man-made. However, one thing is certain, the environment in the immediate aftermath will be chaotic. If the effected organization has incorporated the crisis management lessons learned from other large loss events into their planning, the organization will increase the chance of gaining control of the situation on a timely basis, and avoid the critical and costly mistakes made in the past.
This presentation will address twelve essential experienced based crisis lessons learned that have an impact on the human element of crisis response. The presenters will use real life examples to demonstrate the value of this information and will discuss how these lessons can be incorporated into a organizations crisis response plan to protect, respond to and recover their human resource.
Objectives: As a result of participating in this session, attendees will:
Recognize key examples of real life events that impact the human side of disaster response.
Understand the importance of learning from the experience of public and private sector organizations.
Identify the issues that are of critical importance to survivors, survivor families and victim families for developing and executing an effective crisis response.
* Michelle Colosimo and Joseph DesPlaines will co-present this session.