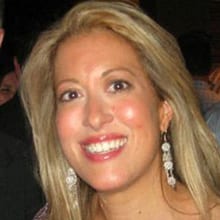 Deputy Dir./Managing Editor, Web & Social Media

NOAA Corporate Communications Team

United States
Genevieve Contey came to the National Oceanic & Atmospheric Administration (NOAA) after more than 15 years doing internal and external communications work — notably, a decade in the healthcare industry, where she held various communications manager positions in field sales communications, marketing communications and public relations. As NOAA's deputy director of corporate communications, Genevieve maintains editorial oversight of headquarters-level web and social media properties and chairs the agency's first-ever "social web" committee of communications specialists from across NOAA. Her education credentials include a five-year pharmacy degree from Rutgers and a master's degree in journalism from the University of Missouri-Columbia. Genevieve's written work has appeared in the New York Times, Kansas City Star and New Jersey Monthly magazine, among other publications. A native of New Jersey, she lives in Washington, D.C.
2013
Tweeting Through Disaster, On a Shoe String: NOAA Social Media During #Sandy*
David Miller and Genevieve Contey comprise a team of two that manages NOAA corporate-level social media and Web properties. They have Tweeted and Facebook'ed their way through Hurricanes Irene, Isaac and Sandy; tornado outbreaks, solar storms, and weather satellite launches. They even survived Shark Week in 2012.
*David Miller and Genevieve Contey co-presented this presentation.