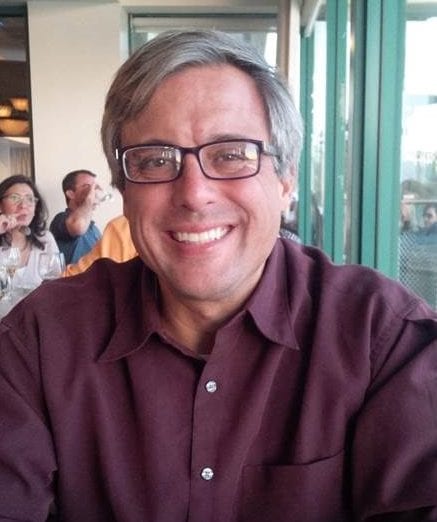 Coordinator for Communication, Education, and Outreach

U.S. Geological Survey Earthquake Science Center

United States
Robert de Groot is the Coordinator for Communication, Education, and Outreach for the ShakeAlert Earthquake Early Warning Program at the U.S. Geological Survey Earthquake Science Center in Pasadena, CA. His duties include serving as the chair of a multistate Joint Committee for Communication, Education, and Outreach which supports the ShakeAlert Program through coordination, collaboration, and community building.
He also is one of the co-directors of the Quake Catcher Network (QCN) citizen science program. QCN is a collaborative initiative for developing the world's largest, low-cost strong-motion seismic network by utilizing motion sensors in and attached to internet-connected computers. Volunteer hosted computers are linked into a real-time motion-sensing network. QCN provides unprecedented opportunities for students and other members of the community to learn about earthquakes as well as contribute authentic data to the research community.
Robert has fourteen years of classroom experience as a science educator and has worked as an informal educator at the California Science Center in Los Angeles and Lowell Observatory in Flagstaff, Arizona. He has taught Earth science courses at three campuses of the California State University (Los Angeles, San Bernardino, and Fullerton) and science education courses at Occidental College in Los Angeles.
From 1999 – 2016 he was at the University of Southern California as the Director of Education, Experiential Learning, and Career Advancement at the Southern California Earthquake Center (SCEC). His duties included managing SCEC's undergraduate research program, leading K – 12 formal education initiatives, educator professional development programs, and informal (free-choice) learning efforts. He also coordinated the Earthquake Education and Public Information Center (EPIcenter) Network, a consortium of free-choice learning institutions, such as museums and park visitor centers, devoted to enhancing earthquake and tsunami education programs and exhibits.
He holds an AB from Occidental College in Liberal Studies, an M.A. (with distinction) in chemistry and Earth science education from Northern Arizona University, and a Ph.D. in science education from the University of Southern California. In 2015 he was named a Fellow of the American Chemical Society.